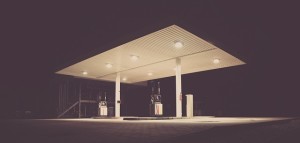 We have written before about saving money on travel costs, but what about those day-to-day commutes? They can be just as costly as the big trips, but they are also unavoidable. Here are a few tips on how you can save money on your daily commute, and help to put a little bit more money back into your pocket each week.
Carpool
One of the most effective ways to save money on commuting costs is to split the bill with someone else. If you live near a coworker (or even several), you can arrange a carpooling program that will benefit everyone involved. Not only will you be responsible for driving just a few days as opposed to every day, but you can bond with your co-workers, and even help out the environment while you're at it. For more benefits of carpooling to work, here is a link you can visit.
Public Transit
Using a public transportation system can be one of the most effective ways to shed some commuting costs. Not only will you not have to worry about spending money on gas, but your car will not get as many miles on it – which means less wear and tear, less chance of accidents, and less maintenance costs. Look at the public transit options near you, and see if you can utilize them during the workweek. Even if you only use it some of the time, you will still end up saving yourself some money.
Gas Mileage
If public transit isn't an option, then you will want a car that gets great gas mileage. We never know what is going to happen to the cost of gas, and you may wake up one morning to find that gas is now very expensive. The more miles you can get to the gallon, the less you will have to visit the pump to refill. Here is a list of the best cars when it comes to MPG. Keep it in mind if you are going to be doing a lot of commuting, and happen to be looking for a new car.
Insurance Costs
Another thing you can look at is how much you are spending on car insurance each month. There are many ways that you can cut these costs, and doing so will greatly help out your monthly budget. You should shop around at least once every couple of years, because rates are constantly changing and you may not have even noticed that your rate went up. There are lots of companies from which to choose, but one I've found to be very competitive is Mercury Insurance. They also offer mechanical breakdown protection, which is similar to an extended warranty. This can come in very handy if you are going to be doing a lot of driving.
Relocate
If all else fails, you could consider relocating in order to cut down on commuter costs. While this may seem like a drastic option, if you are traveling a long distance to work each day, you may end up savings yourself money in the long run by moving a little bit closer to work. Not only could this save you money, but it will give you more time at home, and less time spent sitting in traffic.
Be Humble and Don't Let Ego Get in the Way of Your Wallet
If you really want to cut down costs on commuting, you are going to have to look at all of your options and be willing to try some of them. While riding the bus each morning may not seem ideal, if it will save you money, you may just have to do it. Try some of the ideas above, and see how much they could save you. If the savings are worth it, consider implementing the strategies long-term.
Get Your FREE Ebook
DINKS (Dual Income No Kids) Finance focuses on personal finance for couples. While by no means financial experts, we strive to provide readers with new, innovative ways of thinking about finance. Sign up now to get our ebook, "Making Money Tips for Couples" FREE.