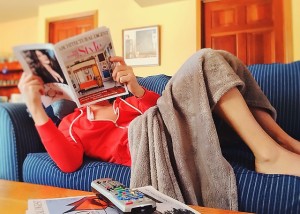 Technology has made it easier than ever to make money without leaving the couch. Many people do not realize the different avenues that can be taken to make money online. This will require work in searching for the opportunity that fits your needs the most. Not all people are cut out to make a lot of money online but it is possible for everyone to make a few extra dollars. Even working remotely from home is done more today than ever before. The following are some ways you can make money from the comfort of your home or anywhere with an internet connection.
Selling Used or New Items
There are plenty of different platforms that allow people to sell or trade their old things. Technology products are a popular thing that many people purchase secondhand. This can be a great way to make money on the old smartphones you thought of now as just expensive paperweights. It is important to use a platform that offers seller protection as scams are abundant. Trusted sites like eBay are worth prices the service fee as it reduces risk of losing out on money. Sites like Craigslist require people to meet in person but it can be a great way to make some extra money. Always conduct these purchases in a public place and bring a friend just in case the buyer has sinister intentions. When buying or trading in person you should test all products before exchanging the money. The seller might complain but you have the right to know if it is working properly.
Sell Your Writing
If you have a background in writing or think that you are a talented writer there are home-based jobs for you. There are plenty of content production companies that are willing to pay writers for a variety of different content. Some companies might need website copy while others need product copy. Writing for these companies is also a great way to develop your writing as well as getting your food in the door with a marketing company. Starting out the pay might be low per piece of content but this is sure to increase. If you are an expert in the medical or technological field then you can make a living off of this writing. Expert copy can pay extremely well as it is in higher demand than ever. Some blogs will actually pay writers for consistent blog posts over the course of a month. A tip is to offer your writing for free to build up a portfolio then to apply to write at sites or for companies offering payment.
Use a Freelancer Website
There are plenty of freelancer websites that can be used to make a living or just some extra money per month. Upwork is a phenomenal example of a site that offers a plethora of different jobs ranging from expert level to entry level. This can be a great place to sell your writing or even do some outsourcing of your own.  Getting hired for jobs and then outsourcing them is a great way to make passive income. You will be able to pay through Upwork or some other money transfer avenue. Send money to the Philippines or India through money transfers on a secure platform. Freelancer websites allow the freelancers to set their rates so set yours low in the beginning until you have some favorable reviews.
As you can see this just dips into the plethora of ways you can make money online. Other ways include taking surveys, market research studies online, or doing product reviews. This extra money will give you more financial freedom than ever so you can take a trip or pay that pesky mortgage off early.
Get Your FREE Ebook
DINKS (Dual Income No Kids) Finance focuses on personal finance for couples. While by no means financial experts, we strive to provide readers with new, innovative ways of thinking about finance. Sign up now to get our ebook, "Making Money Tips for Couples" FREE.