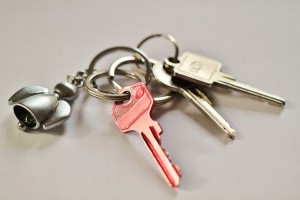 There are some of us who would rather take our chances of getting out of a snake pit unscathed than engage in negotiations with a car salesman, but all you really need to tackle this encounter with greater confidence, is to acquire the art of the bargain.
There are a number of car buying strategies that you can use to get the car you want at less than the sticker price, and you might even get to enjoy the prospect of buying your next car at the right money.
More complicated than poker
Some of the negotiations that you can witness in a car showroom wouldn't look out of place in a Vegas casino, with both sides trying to gain the upper hand and the person that holds their nerve the longest, coming out on top.
It seems to be very rare that you walk into a car showroom and end up paying the exact price that was on the sticker in the first place, as so often you start with that number and over the next hour or so, that number can rise or fall, depending on how the game plays out and what you end up agreeing to.
It is no wonder that some of us don't relish the prospect of going head-to-head with a car salesman, especially if the game can sometimes be more complicated than poker.
Research helps
A good starting point to help you approach the task of finding a new car with a greater degree of confidence is to do some research beforehand and arm yourself with some useful information.
Walking into a showroom without knowing the actual value of the car you want to buy, is asking for trouble, and will often mean that you don't get the best deal as a result of starting from a week negotiating position.
Always aim to do some online research and look at the prices of a car online, before you make any serious approach to anyone as a prospective purchaser. Knowing how much the car is available elsewhere allows you to know whether the sticker price is fair and also gives you a reference point to refer to when you start your negotiations.
Shopping online takes away that confrontational aspect of buying a car and it can be a lot easier to shop around for the best price.
You will often find that there is likely to be anything up to an 8% markup factored into new car prices, so if you are looking for something that hasn't been driven before, there should be plenty of scope to try and keep some of the percentage in your bank account by driving a better bargain.
Timing can be crucial
It should come as no surprise to you that car salesmen have targets to make each month, which means that you definitely have an opportunity to use this to your advantage.
Buying your car in the last few days of the month can see you get a much better deal than if you try to buy at the beginning of that month, while they have plenty of selling days ahead and no great incentive to slash prices.
Asking for a decent discount is much more likely to be considered if a salesman is close to their target and needs to close your sale to get them over the line. If giving you a bigger discount to get the deal through unlocks a bonus for them, there is a good chance they might pull out the stops to give you what you want.
Cash or finance?
It is often believed that walking into a showroom armed with a wad of cash is going to get you a better deal, but dealers make money on financing packages so they tend to favor discounting the sticker price more, when there is an opportunity to earn some extra commission from a finance kickback.
That is not to say that you should just accept the finance deal being offered to you.
Check out finance deals elsewhere so that you have a good idea whether the rates you are being offered by the dealer are competitive. Also don't forget to ask whether there are any rebate schemes for military personnel or college graduates, if you are entitled to them.
Remember that it is often the case that dealer prices are laden with hidden profits that some will try hard not to pass on to their customer, so arm yourself with information and confidence, to ensure that you get the best possible deal.
Alexander Black is the man his friends and family go to when it's time to buy a new car; whether that's a new off the forecourt car, or a new to them car. He is now sharing his tips with a wider online audience through online discussions and his articles.
Get Your FREE Ebook
DINKS (Dual Income No Kids) Finance focuses on personal finance for couples. While by no means financial experts, we strive to provide readers with new, innovative ways of thinking about finance. Sign up now to get our ebook, "Making Money Tips for Couples" FREE.