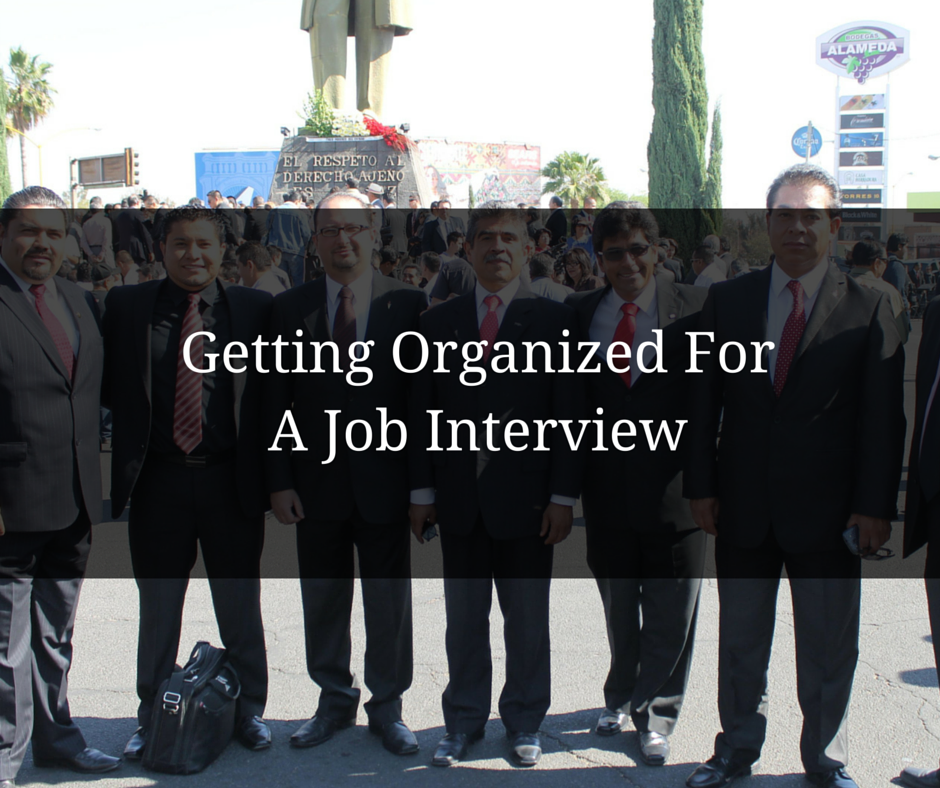 Hello, Dinks. A few weeks ago I wrote a post on different ways that you can prepare for a job interview. Some of those ways included being on time, being prepared and making sure you turn off your cell phone. There are other things that you can do to help you with a job interview. Today, I want to give you four tips that will help you get organized for a job interview. Organization is key for any successful job interview. Even if you don't land the position, you may still make a good impression on the interviewer. You could be considered for another position down the line.
Customize your resume & cover letter
A generic resume or cover letter will not get the job done. There is a very strong opportunity that you won't even get an interview by having a generic resume. Depending on your age and experience you may have had a lot of jobs over the years. Some may be relevant to the new job that you're trying to get, while others may not be. You will want to customize your resume & cover letter so that it features only the relevant jobs. A good resume and cover letter will emphasize the skills that have something to do with the job that you are applying for.
Be ready for tough questions
This next tip is critical. It's something that I've messed up before in early job interviews. I didn't always prepare myself for the tough questions. There will be tough questions in almost every interview. How you answer them will make or break your chances of getting the job. Some examples of some tough interview questions are "What are your weaknesses?" and "Why is there a gap in your work history?" Nobody likes to admit that they have any weaknesses. The first time I was asked that question in an interview, I froze. I drew a blank. It's something that I didn't take the time to think about beforehand. You should also write down some notes featuring answers to some tough questions. You can also practice the questions before the interview.
References
If you want someone to be a reference for you, make sure you contact them before you have your interview. You want to alert them beforehand so that they will be ready if they are contacted. I've known people to lose out on jobs because their references never answered the phone. Don't let that be you.
Copies of resume
Half of the interviews that I've been to the interviewer had a copy of my resume on hand. The other times they asked me if I had one. I learned a long time ago to print a few extra copies and bring it with you. I'm glad I did that. I think the interviewers do that to see how prepared you really are.
In summary, make sure you customize your resume and cover letter, be ready for tough questions, contact your references and bring copies of your references.
What other ways would you get organized for a job interview?
Get Your FREE Ebook
DINKS (Dual Income No Kids) Finance focuses on personal finance for couples. While by no means financial experts, we strive to provide readers with new, innovative ways of thinking about finance. Sign up now to get our ebook, "Making Money Tips for Couples" FREE.