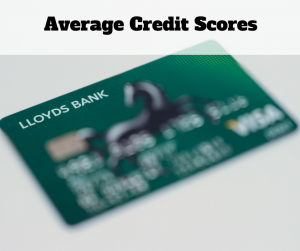 Hello, Dinks. I'm sure everyone knows their credit score. I have a question for you. Do you know what the average US credit score is? The answer is 690. Did you guess right or did you bomb on the answer?
Your credit score can range from 300 to 850. This is based on the FICO model which is used by most banks and credit companies. The score is based on your information from the three national credit bureaus which are Experian, Equifax and Transunion. Here is a brief breakdown of the ranges from bad to excellent credit:
760 – 850: Excellent
720 – 760: Very Good
680 – 720: Average – Good
620 – 680: Fair – Poor
Below 620: Poor
The 690 score means that a lot of American citizens have an average score, but they still have a little work to do to get the score to the excellent range.
Factors that affect your credit score
Payment History – 35%
Your payment history is hands down the most important part of your credit score. Your payment history tells your creditors whether you have paid your bills on time or not. It will also let them know if you've ever paid your bills late and if so it will let know by how many days. The later you've paid your bills the worse your credit score will be. If you have any foreclosures, collections, or bankruptcies, your score will also take a hit.
Amounts owed – 30%
The amount you owe is the second most important part of your credit score. Too much credit may show potential creditors that you're spreading yourself too thin. The amount that you owe on particular types of credit such as credit cards and auto loans is also important. The less you owe, the better.
Length of credit history – 15%
At 15% the length of your credit history is the third credit score factor. The credit score takes into account how long you have been using credit. Some of the things it looks at is the average age of your accounts, the years you've been using credit and how old your oldest account is. According to one of the credit sites, the average of my accounts is nine years.
New credit – 10%
Your FICO score looks at how many new accounts you have. It looks at when you opened them and how many you opened. If there are too many, you may be considered a credit risk.
Types of credit in use – 10%
The final thing that creditors look at is the type of credit that is in use. Potential creditors like to see a mixture of accounts such as installment loans, credit cards, and mortgages.
You can get one free credit report each year from Experian, Equifax, and Transunion. You can also get your free credit report from sites such as Credit Sesame, Quizzle, and Credit Karma. I've used all three of those sites in the past. They all provide valuable tools and information regarding your credit score. They even have recommendations on things that you can do to raise your score.
Are you surprised with the average US credit score? Did you think it would be higher or lower?
Powered by Linky Tools
Click here to enter your link and view this Linky Tools list…
Get Your FREE Ebook
DINKS (Dual Income No Kids) Finance focuses on personal finance for couples. While by no means financial experts, we strive to provide readers with new, innovative ways of thinking about finance. Sign up now to get our ebook, "Making Money Tips for Couples" FREE.