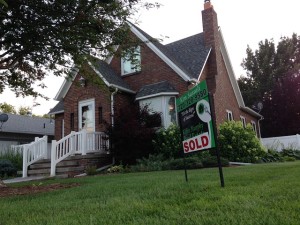 When it comes to selling your home, you will want to make sure you sell it as fast as possible and for the best price. So how can you improve the chances of this happening? Here are some tips that you can use when selling your home to make sure you find the perfect buyer sooner rather than later.
Know the Competition
Start by going around your area and look at the other homes that are your competition, the ones in the same price range as yours. Visit open houses and check their condition, because the buyers you are attracting will look around these homes as well. This is what you are up against, so make your home better than the rest.
Use a Specialist Service
When you need to sell a house fast, you may find that there are specialist home buyers who will buy your property for cash. Look for some of these operating in your area to see how much they can buy your home for, and you could end up selling it quickly.
Decorate Inside and Out
The first thing you need to know when you start trying to sell your home is that appearances matter. When buyers first arrive at your house and look around, they are going to try and imagine themselves living inside it. So make it easy for them by making the property look as pleasant as possible.
That means clearing up the clutter, cleaning the windows, and perhaps even getting the paint out and decorating the rooms.
Are there unpleasant odors inside? Ventilate it out, stop smoking inside, and send the dog to live with family members for a few weeks. Set up some floral displays in each room to look attractive and improve the odor.
When you are competing against foreclosures in the area, you may find it harder to compete on price. But you can get ahead of the other properties by making your home look stunning. You could even consider getting a pest inspection carried out, and then listing this in your marketing so buyers know that you are pest free.
Walk through your entire property and spot any areas that need some work. Perhaps a door does not close properly, or the lock on the window doesn't work. Fix it all and make sure there is nothing that would put off a buyer.
Also take some time to clean up the front yard, mow the lawn, and trim the hedges. Work on the landscaping, plant some new flowers, and even paint the exterior of the house to make sure the first impression the buyer gets is a positive one.
Create a Neutral Interior
Make sure your home is not too personalized. Get rid of the things like family photos and anything political or religious. Decorate in neutral colors, and get rid of those unique curtains and anything that is very much "you."
Improve Your Online Marketing
If you want to sell your home fast, you need to make sure as many people see your home as possible. These days, the vast majority of people start their house search online, so you want to make sure they find you.
You are probably using an estate agent. Do they market your property efficiently online? Maybe not, and if this is the case, do some marketing yourself. Spread the word on Facebook, and even launch some ads. Also make sure you take some professional photos, and set up a website to really sell it. Even a free website can look stunning, and it doesn't have to take you long.
Throw in Some Extras
Add a few perks to the deal to tempt buyers. State that you will be leaving a few items behind, and this can really help out the new owners who may not have everything yet. Perhaps some items of furniture that you don't want any more, especially some really nice items. Or some appliances that you no longer need. Sweeten the deal for them and make your property stand out from similar ones in the area.
Improve Access
Make it really easy for people to get access to your property and look around. If you are competing against foreclosures, buyers will be able to enter these at any time, so make your home accessible. Allow your agent to bring in buyers as often as you can, especially at short notice. Yes, it can be disruptive, but you don't want to miss out on your perfect buyer.
Sell Your Home Faster
You don't want to have your house on the market for months and months, only to become frustrated and accept a lower offer just so you can get rid of it. These are some of the most effective things that you can do to increase your chances of selling your home quicker and for the price you want. So make sure you spend some time on your home, and improve your chances of selling it faster.
Thomas Curtis has worked as a real estate agent most of his working life. Giving valuations and (sometimes unwanted!) advice on how to get the most money when selling comes as 2nd nature to him; so he has taken to sharing his knowledge with an online audience.
Get Your FREE Ebook
DINKS (Dual Income No Kids) Finance focuses on personal finance for couples. While by no means financial experts, we strive to provide readers with new, innovative ways of thinking about finance. Sign up now to get our ebook, "Making Money Tips for Couples" FREE.