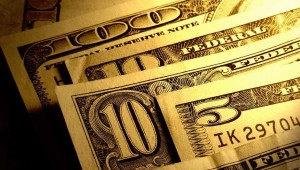 Cathedral Investment Bank is one of the largest offshore investment banking solutions providers worldwide. Cathedral Investment Bank is authorized to use the denomination of Bank only in its central jurisdictions. It offers increasing returns to various customers and shareholders, while meeting their primary financial needs. This bank mainly caters for investment banking services which aims at providing financial capital to assist corporations, government and many other types of customers. This investment bank supplies funding for projects on a large scale of $50,000,000 USD and above. This is done through a direct investment process by mutual funds and other specialized tools. Therefore, the company is not liable to fund projects below this amount at any point. This can be done within the region to which a client belongs. The projects requiring funding must be of a production or service industry nature. The financial resources to be issued out, stem from foreign investment funds managed by trusts and/or investment companies, for either the production or service industry project, which the customer may choose.
Due to this large scale amount and above, there are a few processes to be completed, in order for the funding to be dispersed. This is to manage the high costs attached to the Cathedral Bank. The process includes the evaluation process, management and funding implementation in relation to the applied volume. Furthermore, there is a consultative process to allow for structure proper documentation, financial statements and any other crucial and valuable components before the funding can be obtained. In this way, the customer can get the funding in a legal and efficient way without any risks or fraud or problematic situations which may occur. It is equally significant to note that the whole process takes ample time to complete. On average, the total time from the admission of a project at the end of their funding varies from 4 to 6 months. It starts from the time in which the project application is processed to the time the funds are to be sent to the client in the Cathedral account.
In order for the business to maintain its development structure, clients are able to seek risk capital through private placement of shares in order to strengthen their assets and gain reputable and expert financial partners. However, some clients can opt for international debt or equity instruments through the placement of convertible preferred stock. It is vital to note that the wide range of investment entities and monitoring centers offering the funding for the specified project adhere to specific regulations within their own jurisdiction. This simply means that they have the power or right of a legal or political agency to exercise their authority over a person, subject matter or territory. In light of this, Cathedral Investment Bank provides geographic flexibility to its clients. This flexibility adequately yields a great benefit to the customer for him or her to obtain comprehensive financial processes, including global financial evaluation, corrective consulting services, and capital injection for high-volume financing projects from Cathedral Investment Bank, no matter the physical location. Indeed, it is proven that this highly organized and customer driven bank caters to every client in search of project funding to suit their business needs. Professionalism, expert knowledge, the latest technology and good support staff are the fundamental basis of the success of the bank. Personalized treatment is key in taking care of the individual needs and affairs of every customer.
It is imperative to the potential client to note that he or she must physically send the project for evaluation and to determine if he or she is an eligible candidate for Cathedral Investment Banking financing services. No need to worry, all information submitted to the areas of Cathedral Investment Bank financing will be handled confidentially. Cathedral Investment bank will provide clients with an array of specifically tailored solutions for the financial institution no matter where they are based and no matter the challenges they currently are facing.
As previously mentioned, apart from the funding for projects on a production and service nature, Cathedral Bank also processes applications for large scale investments on the following:
Acquisitions (the purchase of assets or a business enterprise)
Mergers (a combination of two companies)
Sales
Local Funding
International Financing
Funding Cycles and Processes
Cathedral Investment Bank holds the ability to advise companies on the sale of its assets or shareholders in the sale of its assets in select companies. This advice comes bundled together with the provision of financing to the buyer to complete the acquisition effective. This Investment Banking provides unparalleled service to valuable clients, facilitating the funding of a given transaction.
The following criteria must be met in order to obtain the required funding:
The capital required should surpass $50,000,000 USD or its equivalent in foreign currency.
Projects must be fully documented and substantiated: including project finance, comprehensive internal rate or return assessment, and so on.
Each project will be evaluated and the appropriate capital structure (equity, debt and so on).
The project must not belong to the following industries including textile, game, sweepstakes, lotteries, weapons.
To assist with the collection of pertinent information, along with the credit application for the specified project, Cathedral Bank staff has included the following information as a guide for the funding application process:
Cathedral Investment Bank offers pre-diagnosis and correction of a client's financial plan through Cathedral's Private Banking unit.
This unit ensures that there are no setbacks which may affect the procedures determined by the bank in processing and in providing the available funding. Furthermore, to ensure that the process is not denied, the client and this unit, will work side by side and will determine any adjustments and changes needed to the project.
Rest assured that Cathedral Investment Bank provides the best and most quality standard of investment banking solutions. Cathedral Investment Bank delivers Investment Banking Services directly to clients requiring capital raising for specific projects presented to the institution, these projects will be prequalified and directly negotiated with those clients according to internal procedures established by the Investment Banking Unit. Cathedral Investment Banks do not have external Intermediaries or Agents delivering introductory services to Cathedral. Moreover, Cathedral Investment Banking has regional assessment centers in several countries. Refer to their website to the email link, so that they can assign any client to a funding assessment branch near their location.
The Investment Banking Unit of the Cathedral Investment Bank processes high volume financing ($50,000,000 USD) to the following applications:
Documentation and rationale for the project
Financial Project
Executive Project
Financial projections specific to each area, preferably audited
Cost Analysis
Internal Return Rate Integral Evaluation
Current relationship project investment
Project current investment relationships
Project current assets
To sustain the company's effectiveness and trustworthiness, at Cathedral Investment Bank, the staff constitutes a strategic objective to have an effective and advanced Anti-Money Laundering System. Cathedral Investment Bank operates on a strict Anti-Money Laundering process. Cathedral Investment Bank reserves its rights on limiting the opening of accounts or offering services to those who practice criminal or irregular activities; or those linked to illegal, radical or ideologist activities. The company protects itself and ensure the safe transactions of their funding to clients.
The proof is in the service. Make the necessary steps to invest in Cathedral Investment Bank. The reliable, efficient, knowledgeable, professional staff are readily available to activate the funds needed for any production or service based project. All application processes will be treated with utmost respect and with the strictest confidentiality. Remember, funds must exceed $50,000,000 USD or equivalent foreign currency, in order to obtain funding, which may take several months. Cathedral Investment Banking has long served thousands of customers in all walks of life, throughout at least 35 nations around the world. They surely are capable of providing the highest standard of quality solutions to offshore investment banking. Trust Cathedral Bank to cater to every business need from start to finish. This is an opportunity never to be missed. If this happens, miss it and be blamed!! They offer high volume financing services from anywhere around the world. Cathedral Investment Bank is committed to making the offshore capital management experience as efficient and as memorable as possible.
If any aspect of the investment banking is not clear or there is need for a query, simply contact the staff by any means available. Any concern is greatly welcomed to be addressed by them. The customer support team can be reached by phone, live chat or email. All these can be obtained from the website. Also, there is a value management support telephone number is for emergencies only. The call free numbers are only accessible within the United States and Canada. Cathedral Investment Bank's customer support team has been extensively trained to ensure that the valued customers receive the support and care they deserve. The staff will serve every client with the highest degree of efficiency. Create a worthwhile experience for the success of the business which lies in good standing through consistency and expert knowledge.
Get Your FREE Ebook
DINKS (Dual Income No Kids) Finance focuses on personal finance for couples. While by no means financial experts, we strive to provide readers with new, innovative ways of thinking about finance. Sign up now to get our ebook, "Making Money Tips for Couples" FREE.