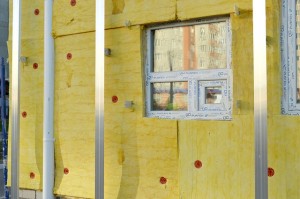 Finding the right investments to add to your portfolio can seem overwhelming at times. There are numerous investment options to consider, and you may be stressed at the prospect of setting up the right mix to create a diversified portfolio which is both profitable and as secure as possible.
With this in mind, you may be wondering if now is the time to add brick and mortar real estate to your portfolio. While each investor will need to make a decision that is best for him or her, there are several factors to consider.
Different Ways to Profit from Real Estate
Real estate is a unique type of investment because it can generate regular and often stable monthly income, and it can also generate equity appreciation through growth in property value. Consider, for example, that a property that is leased to a tenant will provide an established amount of income to you on a regular basis, and you will only need to pay for property operating expenses out of this income. Most properties more than cover their operating expenses. In addition to this regular income, you will also realize additional profit when you sell the property through value appreciation as well as principal reduction in the mortgage payment.
The Ability to Leverage Your Investment
Real estate is one of the few investment options available that you can use leveraged funds to purchase. Consider that you may obtain a real estate investor loan where you put down 10-20% of the total value of the asset, but the growth in equity and the overall return on investment is based on the full value of the property. More than that, the tenants pay your mortgage payment through their rental income each month. Real estate can become a full time job for those willing to finance more property purchases through leveraging those already in their portfolio.
Protection from Risks
Some people avoid investing in real estate because of the perception that it is too risky. One risk, for example, relates to property damage to the physical asset. However, you can counter this risk by purchasing landlord insurance for the property. This is a special type of coverage designed for rental properties, and it can provide you with the additional protection you need for peace of mind when making this investment.
Real estate may be just one of several types of investments that you are thinking about investing in today, but you can see that it does have a place in many investors' portfolios because it offers numerous advantages with diminished risks.
Get Your FREE Ebook
DINKS (Dual Income No Kids) Finance focuses on personal finance for couples. While by no means financial experts, we strive to provide readers with new, innovative ways of thinking about finance. Sign up now to get our ebook, "Making Money Tips for Couples" FREE.