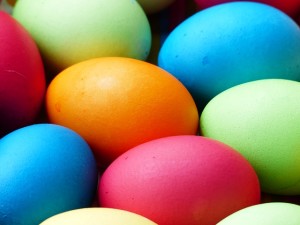 Now that Pancake Day has come and gone, we are officially in Lent. As a time of abstinence, Christians everywhere are currently in the process of giving up something they enjoy until Easter rolls around. This practice of exercising self-control is something that we can all take part in, whether we're Christian, Atheist, Muslim, Sikh or anything else – a little self-control when it comes to your financial life is always a good thing. If you're looking to clean up your credit cards, there's no time like the present – especially when the present is Lent.
Put the brakes on your spending
First things first, the more you spend the more you owe. Put the brakes on your spending for rest of Lent, and try to spend as little as possible. By throwing yourself into a different lifestyle where you spend less over the course of a month, you may just find that a more frugal lifestyle isn't as difficult as you previously thought.
If you have kids you might find this slightly more difficult. Fortunately, Lent is fantastic opportunity for you here, as you try to give up chocolate, sugary drinks and other things under the guise of helping your kids learn self-control. This is one of those 2 birds 1 stone scenarios that you really can make the most of.
Work out how much money you owe
Depending on how many credit cards you and your other half have between you, this may be fairly easy or it could be fairly difficult. Sit down and add up everything you owe, and work out which credit cards are generating the highest amount of interest on a monthly basis. You'll need to pay those ones off first.
Put together a budget to repay your credit cards
Once you know what you owe you can work out a monthly budget to see how much you can afford to pay back every month. If you need any help putting together a budget, there are plenty of free online resources you can use to build the best budget for you. While you may not be able to pay the whole balance off by the end of Lent, this will at least have you well on the right track by Easter Sunday. Just remember that the quicker you pay these off, the less you pay back in total.
Look for alternate sources of income
If you're struggling to clean up your credit cards in the time frame you initially had in mind, finding alternate sources of income can help you meet your goals. There are several surprisingly easy ways to do this, from selling your handiwork online through sites like eBay and Amazon, to lecturing people online. If you have a particularly handy skill in anything from playing the guitar to photo or video editing, you can teach people the basics through sites like Udemy. The passive income you can generate through this will help you pay off your credit cards that little bit faster.
Consider alternate sources of finance
If all else fails, you may need to consider alternate sources of finance. If you paid back more than you could afford to, you may need to consider a short term loan from an ethical loan provider. If you have too many credit cards to pay off any time soon, you can also look into debt consolidation loans – just be aware that these carry some fairly heavy considerations with them, such as not being able to borrow money for up to six years. If you need any information on any of these loan products, make sure you contact a reputable loan provider which is registered with and regulated by the appropriate government body.
Get Your FREE Ebook
DINKS (Dual Income No Kids) Finance focuses on personal finance for couples. While by no means financial experts, we strive to provide readers with new, innovative ways of thinking about finance. Sign up now to get our ebook, "Making Money Tips for Couples" FREE.