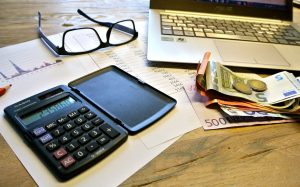 Customer Relationship Management (CRM) system is one of the main tools that companies are utilizing for process automation and data organization to stay competitive and not to lose the market share. CRM systems are designed to assist businesses in managing essential information, tracking the results and analyzing all interactions with existing and prospective customers. The CRM also enables companies to centralize and record all customer engagements in one place.
If this is not enough to convince you that CRM is an essential tool for your business growth, here's the list of reasons that will prove the necessity of CRM software for your organization.
Stay competitive with omnichannel communication
The rise of social media and its interplay with sales, marketing and service, provoked a big increase in the number of channels customers interact with a company. This abundance of communication touchpoints caused the lack of ways for tracking and monitoring all of those multichannel communications. However, today's CRM solutions have evolved to take on those challenges by providing an option to track omnichannel communication as well as integrate with other applications to track channels through which customers interact with your company. The omnichannel communication option helps you oversee the complete picture of the next best actions you should take in order to adjust the business process. This empowers your teams with fail-proof tools that enable them to close deals more quickly and service clients more efficiently.
Rapid growth introduces new challenges
The organizations that have entered the phase of rapid growth without proper CRM implementation are most likely to observe the lower conversion rate or the need to increase the marketing budget to acquire the same number of customers which can lead to the bigger expanses and decline of the customer loyalty index. And that's not because the sales, marketing or any other department are not doing their job, this is because teams are overloaded with information and tasks, which can prevent the company from growing further.
By deploying a right CRM in your company you create a unique environment for collaboration and communication so employees don't have to waste hours searching through emails or even worse, manual entries, while trying to connect their data to data from other departments. Advanced CRM solutions are capable of connecting sales, marketing and service efforts on one platform so each employee can get the most recent, fresh and accurate information which was stored automatically and shared with authorized team members. Moreover, right CRM solutions are scalable to expand with your business, so there's no necessity to implement a new solution when your company grows bigger.
Efficient business process management
Even if your organization is not using a CRM software, the business process is an inherent part of the way your company markets or sells. Therefore the insufficient level of the business process management can result into the variety of inefficient processes that don't meet your company's or clients' requirements, since each rep can rely on a different process. Such communication with leads and customers lacks consistency and causes lots of side effects such as the necessity for them to repeat or re-fill their information several times during one interaction, an increased number of leads that weren't followed-up or ineffective campaigns.
Business processes automation allows for maintaining efficiency and increasing stability of the data management by automating core processes running in your company. Apart from automation, advanced CRM solutions like bpm'online allow companies to design and adjust processes on the fly so they are customized to meet customer's specific needs and requirements for better personalization and targeting. Moreover, CRM software reduces the cost and resources spent on customer acquisition and retention as well as decreases the amount of time spent on routine tasks. In addition, top-tier CRM tools offer the out–of-the-box processes based on best industry practices so you can jump-start using the system without specific knowledge and skills.
It's mobile
Today's CRM solutions are designed in a way to let users access critical information about their customers and business from any device including mobile devices which are increasingly popular among users from various industries. Vendors that provide user-friendly full-pledged mobile applications enable users to easily work with their clients, store and share data on the go while this data is being synced with other departments and employees, so the most recent information is accessible for them within seconds. Mobile CRM provides an option to track a history of each deal, control campaigns, and plan further steps from any device connected to the internet. Mobile CRM are extremely useful for employees that are working on the ground, so if your sales reps are closing more deals or getting more leads offline, mobile CRM is another reason why you should foster a client relationship management solution at your organization. This also reduces the number of manual data entries and eliminates the possibility of missed follow-ups or double-booked appointments, as well as enables departments to know when lead needs to be nurtured more or when a contact needs to be passed to another department.
More valuable analytics and metrics
If you are having troubles with counting the number of recent successful projects or don't know what is your conversion rate as well as how effective was the recent marketing campaign, you definitely need a CRM software solution. The right CRM provides advanced analytical reports based on key metrics that are most crucial for your company depending on the industry you are working in. This replaces such outdated tools as excel thus reducing the number of manual entries, errors and provides a visualized approach at keeping track of metrics. For instance, this will allow you to control the customer satisfaction level, the open rate index of your last email marketing campaign, client database growth or an average duration of consultations for companies that provide financial services. Advanced analytics will help your company to clarify the growth line and generate more revenue with minimized financial implications. In combination with forecasting feature, which is designed for forecasting future opportunities based on previous indexes, analytical reports will let you evaluate the probability of meeting sales quotas and easily analyze employees' efficiency to make the process of reaching goals more transparent, clear and easier to understand.
Today's companies can't risk losing priceless opportunities in the increasingly competitive business environment. Your competitors are waiting to capture the leads that fall through the cracks because of poor tech infrastructure at your organization. So if growth and profits are your top priorities, CRM system will provide you with a great competitive advantage to reach your goals and boost income.
Get Your FREE Ebook
DINKS (Dual Income No Kids) Finance focuses on personal finance for couples. While by no means financial experts, we strive to provide readers with new, innovative ways of thinking about finance. Sign up now to get our ebook, "Making Money Tips for Couples" FREE.