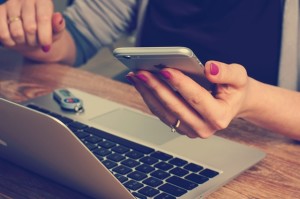 The forex market is quite similar to the stock market as they both rely on two different forms of analysis, which are fundamental analysis and technical analysis. Fundamental analysis goes deeper in that not only are the financial statements analyzed by the economic reports and indicators of the countries need to be analyzed. Technical analysis is used as it is for stocks in which you must analyze indicators and charts.
Fundamental analysis is a bit harder to do, as there are different things you must look at in order to decide which country you wish to buy or sell. First, you must figure out how much you believe the currency of the country is worth. You do this by evaluating the economy of the country.
In order to learn more about a country's economy you have to learn more economic indicators. These indicators are reports that show how a country is doing in a certain area. The reports are normally published by either private organizations or government agencies.
These reports are published every so often, so you can compare these reports to prior reports to see similarities. Just like with stocks, economic reports that are published quarterly for companies on the stock market, the economic indicators have the same effect on currencies.
What to look at in these reports to give you an idea of the currencies you should be putting your money include the gross domestic product, retail sales, industrial production, and the consumer price index.
The Gross Domestic Product often referred to as the GDP is the largest measurement of how a country's economy is performing. This shows the entire market value of goods and services that the country created in a year. However, the GDP should not be the only report you use for forex trading.
The one thing to remember if you wish to begin Forex trading is to learn as much as you can about the various reports that can change a country's currencies value. Keep a calendar or a list of the release dates or you will certainly fall behind and will not be sure which currency to place your money.
The good news is that many companies have created software programs to help you, so you do not have to do all the work. As a matter of fact, you will see graphs that show how the currencies of every country are doing as well as economic values. By using these right on your computer screen, laptop, or phone, you will always be ready to switch or to place your money in a different country with a click of a button. One such software program metatrader download is the most advanced on the market today.
Once you learn how to use the user-friendly interface, you will be trading in no time and get in on Forex trading, which is much easier and often, more profitable than the stock market.
Get Your FREE Ebook
DINKS (Dual Income No Kids) Finance focuses on personal finance for couples. While by no means financial experts, we strive to provide readers with new, innovative ways of thinking about finance. Sign up now to get our ebook, "Making Money Tips for Couples" FREE.