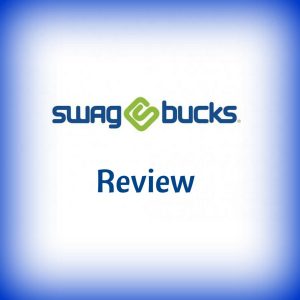 Swagbucks is a website that allows you to earn points (Swagbucks) for online activities. The points can be redeemed for gift cards or cash. I've been using Swagbucks on and off for 3.5 years. There are several ways to earn Swagbucks.
Searching the web
Searching the web through their website is one easy way that you can earn some Swagbucks. You may not get Swagbucks for every online search, but it is still worth using. The amount of points varies per online search. The best way to get points using their search tool is to make SB your default search engine.
Answer Surveys
Answering surveys are the next way that you can earn points. There are several different types of surveys that you can choose from. The surveys can range from 3 minutes to over 20 minutes. The amount of Swagbucks received per survey differs as well.
Shop
Shopping is the third way that you can earn points with SB. Most of us do a lot of our shopping online anyway, so using this option should be a no-brainer. Some of the companies that have partnered with Swagbucks are Amazon, Nike, Walmart, Macy's and Best Buy. As of this writing, you can earn $7 SB for every dollar that you spend at Amazon. That's a great opportunity to get your Swagbucks up.
Play online games
Swagbucks has a section on their website called play. Their online games are located in that area. Believe it or not, you can get points by playing games. They have a decent amount of games to choose from such as "Deal or No Deal" and "Wheel of Fortune". I'm sure that you will find a few games that interest you.
Watch Videos
Another way to earn Swagbucks is to watch videos. There are literally hundreds of videos for you to choose from. Some of the categories are comedy, sports, food, technology, and travel. You get more points by watching more videos.
Discover
The discover option is very interesting to me. It has expanded quite a bit over the years. It used to be a section that had mostly coupons that you could print off, but now it's much more. They have limited deals and other unique offers that you can sign up for such as insurance, Direct TV, and even Uber.
Besides the 6 ways that I discussed you can also earn points by completing items that are listed on the SB to do list. The to-do list is listed on the left side of the Swagbucks homepage. The items on the to-do list consist of a daily poll, a daily crave a daily offer. All of those tasks are very easy to complete. They should take less than 8 minutes total. Those are guaranteed Swagbucks that you should get every day.
Something else that you should do is follow Swagbucks on social media. They tweet and post codes on their Facebook page from time to time.
Swagbucks is a good way to make a little extra money or get gift cards. In no way will you get rich from using their site, but the money can go towards an emergency or travel fund. If you're ready to get started click on the link here today.
Have you ever used Swagbucks?
Get Your FREE Ebook
DINKS (Dual Income No Kids) Finance focuses on personal finance for couples. While by no means financial experts, we strive to provide readers with new, innovative ways of thinking about finance. Sign up now to get our ebook, "Making Money Tips for Couples" FREE.