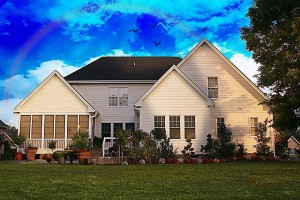 The excitement of buying your own home can rapidly fade if you unexpectedly find yourself embroiled in a legal dispute that starts adding to your costs at an alarming rate.
This scenario is thankfully not one that is played out for a good number of homebuyers, but have you taken the right steps to ensure that you don't become one of those that runs into legal trouble as part of the home buying process?
Full disclosure
Lawyers such as www.alexhernandeztriallaw.com are regularly asked to resolve legal disputes and one area where problems arise are when the seller of the home you are buying, fails to disclose some defects that they knew about.
The seller is required by law to disclose any known problems with their property that could affect the value of cause you to face some hefty repair bills in order to put things right.
A hole in the roof, drainage issues in the basement and problems with the sewage are just a few examples where the owner should disclose that they are aware of a problem. You would hope that if you use your own inspector to check the property on your behalf that they would flag these issues but if you don't arrange this and the seller fails to disclose these problems, there could be a legal battle on the horizon.
Take steps to verify that there are no significant defects with the property before you buy or you could be facing a legal bill in trying to get the owner to compensate you for the repair costs that you have had to incur to put things right.
Friendly neighbors?
Another point that you should always check is whether there are any problems with the owners of neighboring properties.
We are not talking about whether they are nice family or not, although that helps, but more seriously you want to make some enquiries to ensure that there are no property disputes with neighbors that have been going on for years.
Again, the existing homeowner should make you aware of any dispute that is unresolved with a neighboring property over issues such as disputed boundaries or some other problem that you really need to be aware of before you get involved as the new owner of next door.
You can sue the previous owner if an ongoing dispute is not disclosed and you become involved in a legal battle. The problem is that you may then have the expense and stress of a legal battle with both your new neighbor and the previous owner, so ask the question and maybe consider introducing yourself to your potential new neighbor before you buy, just to see what they are like but more importantly, whether they tell you about any ongoing dispute, which they are often keen to mention when you ask how they get on with their neighbors, your seller.
Proper legal searches
Proper professional help with buying your property should be considered a necessity, if you want to avoid any nasty surprises when it might be too late to pull out of the transaction.
As part of the buying process, title searches should be carried out to establish if there are any liens against the home or outstanding debts recorded. There are a number of searches that need to be carried out to ensure that you are buying a property that is free of any debts, property disputes or legal problems going on in the background.
It is never a good idea to even consider going it alone in order to try and cut costs as you need proper professional help to get all the searches done to confirm that you won't be facing a financial headache after you move in.
Home inspection
The cost of buying a home is always a big financial commitment and some buyers can easily be tempted to cut some corners in order to keep within their budget.
One area where that could be a false economy is with a home inspection.
If you don't arrange to carry out a full inspection of the property which includes checking that the HVAC is working properly and other relevant checks, this could come back to haunt you when you end up with a huge repair bill after you move in.
If you do identify a problem that needs fixing, you should be able to negotiate a price drop on the house price or request the work gets done before you complete the purchase.
Avoid some pricey pitfalls when buying your home and make sure you get everything checked and inspected by a professional.
Alex R. Hernandez Jr. is an acclaimed trial attorney who has practiced since 2001. With experience on the plaintiffs and defense side, Alex brings a wealth of knowledge to helping clients with serious injuries and business law issues. He is a member of the Million Dollar Advocates Forum, Texas Trial Lawyers Association, Best Attorneys of America, the American Academy of Trial Lawyers, Top 100 Personal Injury Lawyers by National Trial Lawyers, and was named Newsweek's Premier Personal Injury Attorney. He has a perfect Avvo rating of 10.0.
Get Your FREE Ebook
DINKS (Dual Income No Kids) Finance focuses on personal finance for couples. While by no means financial experts, we strive to provide readers with new, innovative ways of thinking about finance. Sign up now to get our ebook, "Making Money Tips for Couples" FREE.