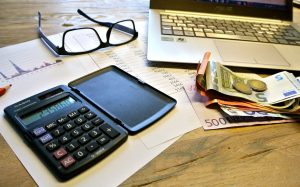 In the business world, the power of a first impression cannot be overstated.  If a customer feels that you do not meet their initial expectations, they won't make the effort to give you a second chance.  They'll go to your competition and you'll lose the sale.  To avoid this scenario, it's important that a small business owner looks at his business strategies from the perspective of a potential customer.  That way, you'll be able to detect potential problems and make on-the-fly changes that will improve your chances of making the sale.
Undervaluing technology
There's no doubt that technology plays a large role in businesses these days, both large and small.  One of the biggest mistakes small business owners make is undervaluing technology.  Yes, it does cost money to implement tech into your business, but you'll also make your workflow smoother and you'll end up saving money in the long run.  The right technology helps you form the foundation of any successful business.  From your website for lead generation to a good accounting software program, technology should be part of every small-business start up.
Slacking on marketing
Some small business owners don't really give much thought to the idea of marketing their business until they experience a lag in sales.  The truth is, however, when you do this you end up engaging in "panic promotions," which are not the best ways to generate sales or long-term clients.  It's best to market your business from the get-go.
Not conducting market research
Market research is so important to the success of any business.  It's always a good idea to know who your target customer is before you open for business.  Market research helps you to understand the need for your product in the market, the kind of customer who would buy it, and how you should market your product to them for maximum compelling impact.
Not securing adequate funds
It costs money to start up a business, usually more than you think.  It's very easy to jump the gun and try to start up your business before you have adequate funds in place.  This can be a big mistake!  Don't get caught in a situation where unexpected expenses outreach your available cash.  Companies like lendified.com offer small-business loans designed to help companies get off the ground.
When you start up a business, it's easy to get caught up in the excitement and forget to take things one step at a time.  That's when these common mistakes happen.  If you want your business to be successful, it's important to take your time and take the necessary steps to give yourself the best chances of having a successful business.  One of the most important things is to get the necessary funding to help get your business off the ground.  Once you start making money, pay back your loans so you don't have them hanging over your head.
Get Your FREE Ebook
DINKS (Dual Income No Kids) Finance focuses on personal finance for couples. While by no means financial experts, we strive to provide readers with new, innovative ways of thinking about finance. Sign up now to get our ebook, "Making Money Tips for Couples" FREE.