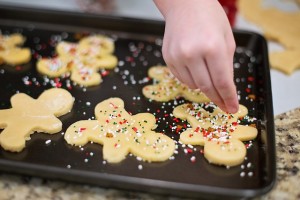 When shopping for Christmas presents, it's not always easy to stick to a fixed budget. Deep into the Christmas spirit, you may often find yourself spending some extra money, especially when your family is on the gift list. However, by the time you pay off the layaway Christmas gifts, it will be March already, and you may end up regretting wasting so much money.
To counterbalance these inevitable expenses, however, you can use the holiday season to find extra income opportunities.
Here is one proven way you can start the new year off with a fresh income right from the comfort of your home.
Sell website hosting services
If you don't know what hosting is – this is the service that every website needs to actually be online. While the biggest companies like Facebook and Google and Apple have their own hosting needs met in-house, most website rely on other companies to host their sites. And, as you may guess, there are millions of websites online, with new ones popping up every day. This is quite a big market, where everyone is welcome to open their online stand and sell, as long as they have a competitive solution to offer.
The downside of the "hosting selling" business (or reseller hosting, as it's labeled) is that it usually requires investment of both time and money from you to get started. And it requires a substantial amount of knowledge as well.
However, there are companies, which are trying to address those startup difficulties and make the reseller hosting business more accessible. One of them is ResellersPanel.
What does ResellersPanel do?
The guys at ResellersPanel have made a fully automated reseller hosting program, which is, before all, free to join and open to anyone. They don't ask for money or even credit card info, and they don't, in fact, ask you to do anything aside from customizing and promoting your website.
They will provide the infrastructure, the support service and will handle the billing services, all under your brand name. Also, they offer a free storefront, which you can modify to your liking. In fact, all you have to do is bring customers to your store. The more customers you bring, the more money you will get as a profit at the end of the month.
If you want to go deeper, you can choose which types of hosting services to offer, set a custom price for each service, offer discounts or create custom hosting plans.
What are the main advantages of choosing ResellersPanel?
It's absolutely free. As noted before, their program does not require any upfront monetary investment from you. At the same time, you'll get all the features that are offered by similar, yet paid reseller hosting programs. This way, you won't have to set aside any budget or worry about running out of money. The lack of premium tiers also means that with the free reseller hosting program, you won't miss out on any "premium" features. This makes it perfect for anyone who has some spare time (it's a holiday season, after all) and a limited budget.
No technical knowledge or experience is required. This program is perfectly accessible to anyone, no matter what their level of experience is. Even if you don't have any idea what web hosting is, you can quickly set up your own online store and start selling in minutes. You will have an easy-to-use Control Panel at your disposal through which you can customize the store to your liking with just a few mouse clicks.
24/7 technical support is offered to all resellers. If the available options overwhelm you, you can reach them by phone, via live chat, email, or through the Control Panel-integrated support ticket system. They will also provide support to all your potential customers. With other reseller hosting providers, you would either have to pay them to do that on your behalf or offer customer support yourself.
Are there any downsides?
One downside I can think of is that you have to wait a bit to get your profits. With them, each customer gets a 30-day money-back guarantee, and you need to wait for 30 days within the moment of purchase to get the funds in your pocket. However, in the long run, as the profit starts flowing in regularly, this will hardly be a problem to consider.
Here is how to get started in 3 simple steps with ResellersPanel:
Create your reseller account. They ask for some personal info, like name, address, etc.. It is pretty simple and straightforward.
Create your first hosting store. From their all-in-one Reseller Control Panel, you can manage your hosting store(s) with ease. You can create a store manually, but there is also a "create store wizard", which will guide you trough the whole process, explaining every step along the way. Once this is done, you can go and modify the prices a bit, if you want. But if you have no idea how much to ask for the respective hosting service, we suggest you leave them as they are.
Customize your store. This is pretty straightforward too – you choose how the name of your company will be displayed, what font the website will use, what will be the layout of the pages, etc. It's all a matter of point-and-click, there is no need for any code modifications, and after each change you can see a preview of how your store will look like online.
That's it! The online store will now be fully operational and you can start pointing potential clients to it.
Conclusion
Once you have your account up and running and your hosting store all set up, you can start bringing in customers. Spread the word to your friends and co-workers; ask them to invite a friend, etc. Remember, selling hosting is a highly competitive business, but also a business where a single client can generate repeat profits to you on a monthly basis. And monthly profits with zero investment are exactly what you need to ensure extra funds for your holiday budget.
Get Your FREE Ebook
DINKS (Dual Income No Kids) Finance focuses on personal finance for couples. While by no means financial experts, we strive to provide readers with new, innovative ways of thinking about finance. Sign up now to get our ebook, "Making Money Tips for Couples" FREE.