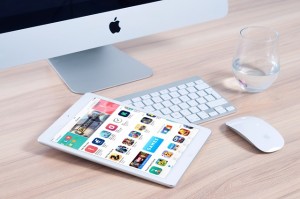 As an entrepreneur, you're enthused by vision statements. You can spend hours describing your customer avatar. You can whip out your 5, 10, and 15 year goals out of your top drawer when asked.
You like the big picture.
Talking about finance may not excite you at all. The thought of discussing finance tips for your business makes you restless. However, by taking care of your finances, you will develop a solid foundation for your business.
You don't have to stare at financial spreadsheets on your computer monitor for hours to be good at financing. You don't have to be whiz at crunching numbers and creating realistic financial forecasts. You don't have to speed type on a hand-held calculator. These are just stereotypes of what it means to be financially astute.
Financial intelligence is an essential aspect of running a small business. Here are some tips to help you get good at this skillset:
Maintain a positive cash flow.
Cash flow is the money coming into your business and leaving it. You have to balance your incomings with your outgoings. If you spend more than you earn, then you have a negative cash flow. If you don't take care of it, you could lose your business.
Sometimes, you can be earning more than you're spending, but you have to spend first and there isn't enough money in your business bank account. When you can't pay your bills on time, it becomes difficult to pay for the cost of doing business. Your operations might come to a complete standstill.
In some businesses, clients expect you to give them a 30 or 60 day credit. It's a trend that may be hard to buck. Merely asserting that you want to receive payment as soon as you deliver the product may not go down well. Clients may just to prefer to work with someone who is more flexible. The reason clients need credit is to balance their own cash flow.
One way to get around this dilemma of having negative cash flow due to offering credit is to use an invoice factoring service. A financial company will buy your invoices and pay you quickly—either on the same day or within a few days. They will then wait to collect payment from the customer.
If your customers have a great credit rating, the finance company may only keep a small percentage in reserve to handle any potential problems with getting paid. This is often only about 3%.
Fees for factoring are also reasonable. If your clients have great credit, then it may be as low as 1%. Otherwise, it is about 3.5%.
Unlike applying for a bank loan of a business line of credit, it's easy to apply for factoring. All you have to do is fill out a few forms. The only reason you might get turned down is if your business has some unresolved financial issues. For instance, you may have problems with the IRS that have not been sorted out.
Keep your books up-to-date.
The biggest issue with financial management is that it's easy to procrastinate. You can be so busy focusing on how to increase your sales and improve your profit margins that you put off figuring out what to do with the money you've earned.
Bookkeeping is seldom urgent. Making money at a steady pace is urgent. It's only too easy to procrastinate. A quick fix is to get some user-friendly accounting software designed for small business owners.
If you defer the important work of financial management for the urgent work of keeping your sales figures up, you could run into trouble. Your bookkeeping can pile up, and before you know it, you have a mess.
Once you have a mess, you'll be more inclined to postpone setting aside the time to figure it all out.
Avoid the problem of creating a financial mess in the first place.
A simple way to keep your books straight without staying up late at night is to create manageable categories to track how money moves in and out of your business.
Categories might include the following:
Fixed and variable expenses.
Paying employees or outsourced work.
Sending out invoices on time.
Sending out reminders for unpaid invoices.
Don't scale up too quickly.
Whenever you scale up your business, you have to spend more. It's almost impossible to scale up your business without spending money to improve your skillsets or infrastructure.
If you try to grow your business too fast, you will end up spending more than you are earning. This imbalance will put your business in jeopardy.
Growth is a wonderful thing, but it should be done slowly. Always ensure that you grow at a rate you can handle. Growth is psychologically, structurally, and financially stressful. So only grow at a steady pace.
Reinvest in your business.
The quickest way to grow your business is to reinvest in it.
You can reinvest by saving money and bankrolling your own business expansion. You can also reinvest in yourself by upgrading your knowledge, skills, or business processes.
Keep it Simple
Financial management can be simple. It often just means keeping an eye on your numbers to make sure that your business is growing at a balanced tempo. It can also alert you about pending problems.
Get Your FREE Ebook
DINKS (Dual Income No Kids) Finance focuses on personal finance for couples. While by no means financial experts, we strive to provide readers with new, innovative ways of thinking about finance. Sign up now to get our ebook, "Making Money Tips for Couples" FREE.