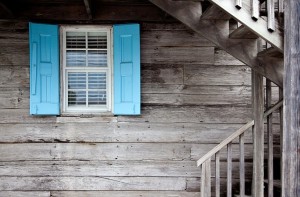 Being a landlord certainly isn't for everyone. It's a whole lot of work no matter how you look at it. Yet being a landlord can pay off big time. This is especially true if you're interested in downsizing without selling your current home.
More people than ever before are opting to rent out their current homes while using the rental income to invest in a new property. Instead of selling one home and upgrading to a better one, they decide to hang on to both. In addition to the passive income from the rental property, owning two homes is a good long-term investment for many people.
If you're interested in renting out your current home while buying a new one, there are a handful of key factors to keep in mind. Heed these top tips and your foray into the real estate business will be a smooth one.
Purchasing Power
One of the first things you need to do is figure out your purchasing power. In other words, how much are you able to spend on your new home? Talking to a real estate agent and then checking out a handful of open houses is a good start. This will also help you decide whether you'll have enough to buy your ideal new home while holding onto your old one.
Simply put, you'll most likely have to skimp on your new home if you keep your old one. You're not going to find the perfect one. You'll probably have to compromise on a variety of factors including size, location, and condition. You also won't have the equity from the sale of your current home. If this doesn't faze you, then buying a new home and keeping the old one might still be a good option.
Monthly Income and Expenses
Living in one home and renting out another is all about the numbers. If the numbers don't add up financially, it doesn't make sense to attempt it.
Run the numbers so you better understand the financial realities of owning two homes. First and foremost is understanding your local area's current rental market. You must figure out how much you'll be able to charge for your current home. You must also figure out how easily you'll be able to rent it out.
Most of the time you'll need the rent to cover the mortgage. However, according to kingandchasemore.co.uk, some investors are willing to taking a small loss. Equity is built over time and sometimes a small monthly loss still pays off in the long run.
Prepare for Stress
Being a landlord, even with only one property, is stressful. If you decide to go ahead with renting out your current home, you need to prepare for long-term stress.
For instance, renting out the home itself is a stressful process. And then you have to worry about keeping your renters happy and dealing with damages, repairs, and vacancies in the future.
As soon as you have your new home locked down, put your existing home on the market. If all works in your favor, you'll have your old home filled within a few weeks of closing the purchase on your new home.
Tenant Screening
It can be tempting to rent to the first tenant that approaches you. However, this is almost always a bad idea. Being a landlord is a business. And you must make sure you're renting to a tenant that pays rent on time and doesn't damage your property.
All this boils down to tenant screening. Check the tenant's background including their employment references and previous rental history. Don't be afraid to pass a tenant up if they don't seem like a good fit.
Consider Taxes
Owning two homes opens up a whole box full of tax issues. Before you make your final decision, be sure to go over these with your accountant. There are a lot of factors to consider including whether your new rental income is taxable as well as the tax consequences of improvements and repairs.
Renting out their current home while buying a new one works well for a lot of people. You just have to remember it takes a lot of time and hard work. Being a landlord isn't for everyone, but if it is for you, it can pay off big time. Be sure to take note of the advice we discussed above when making your decision on whether this approach to buying a new home is right for you.
Hollie Brennan works in property and likes to offer her insights on buying, selling and renting to an online audience. She writes regularly for a number of relevant websites.
Get Your FREE Ebook
DINKS (Dual Income No Kids) Finance focuses on personal finance for couples. While by no means financial experts, we strive to provide readers with new, innovative ways of thinking about finance. Sign up now to get our ebook, "Making Money Tips for Couples" FREE.