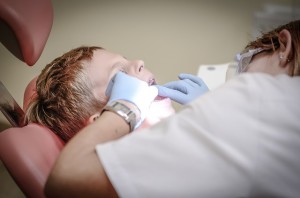 No matter how diligent you are with your teeth brushing and general attempts to maintain healthy teeth, it is almost inevitable that you will have to call upon the services of a dentist at some point.
There are affordable schemes that can sometimes help soften the financial blow of a big bill, such as ReassuranceDental.com amongst others, and there are also some tips and ideas you might want to consider if you don't have cover when you need it.
No-brainer advice
As a good starting point it is probably a good idea to issue some simple advice that will save you money on your dental care, so it is a no-brainer.
That advice is to make sure you brush your teeth thoroughly at least twice a day and also floss frequently too. A standard dentist's joke is to say to patients that they should only floss the teeth that they want to keep, which gives you an idea of the importance attached to looking after you teeth and gums with regular brushing and flossing.
The other added bonus to this simple strategy for avoiding the dentist is that regular care will also help to ensure that you have better breath as well.
Learning on the job
Every qualified dentist has to start somewhere and dental schools are often looking for willing participants who are prepared to let students work on their teeth, under expert supervision.
As you might expect from someone learning their trade, any dental procedures carried out are quite likely to take a bit longer than they would under a fully-fledged dentist, but the costs of treatments reflect the inexperience of the dentist doing the work.
There are free clinics where you won't have to make any payment at all, but these are generally restricted to those who are on a low income, so if you think you qualify it is well worth trying to find out when the next clinic is being held in your area.
Get government help
Another possible option for anyone on a low income or who does not have the insurance needed to cover the cost of dental work, is to see whether you qualify for any government backed assistance.
One of the main resources to contact is Health Resources and Services Administration who might be able to put you in touch with some low-cost dental providers within your area.
There is also the Children's Health Insurance Program (CHIP Medicaid) which may potentially be able to provide some help in paying for dental and medical care for your child.
Dental benefits
Although this probably wouldn't be the main reason why you might take a particular job over another similar position, dental benefits with your employment can definitely be an attractive perk when you need to use it.
Even if you manage to find a part-time job that comes with dental benefits, as long as you work enough hours each month to qualify for the perk, it could be well worth having in place when you need it, and you also get to earn some extra cash each month at the same time.
Negotiate a discount
It is always worth remembering that a dentist practice is a business and they want to try and attract and retain customers just like anyone else.
This means that you are likely to be viewed as a valued customer most of the time and therefore they could be open to offering a discount on any dental treatment needed, but you will need to ask.
It often pays to make the dentist fully aware of your financial situation or lack of dental insurance, if you are likely to struggle to meet the full cost as it stands.
The best tactic to employ is to arrange to negotiate your bill before you agree to any treatment rather than waiting until afterwards and when you are presented with the bill.
There are many dentists who could take sympathy with your predicament to a certain extent and may well offer you a discount if you ask for some money off your bill.
Don't delay
Another good bit of advice that is well worth heeding, is to not be tempted to put off any dental treatment because of the cost involved.
You would not want to risk your dental or general health by ignoring an issue just to try and save money or avoid a potential bill for dental work, especially as it will often lead to a more expensive bill at a later date.
Ella McCarthy works in personal financial planning and also is an active volunteer in her local community. She likes to offer her ideas and suggestions online and is a regular writer for a number of consumer interest websites.
Get Your FREE Ebook
DINKS (Dual Income No Kids) Finance focuses on personal finance for couples. While by no means financial experts, we strive to provide readers with new, innovative ways of thinking about finance. Sign up now to get our ebook, "Making Money Tips for Couples" FREE.