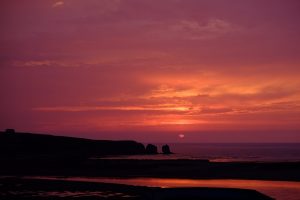 Your wedding is one of the greatest days of your life, but it's also one of the most expensive. However, there's a way to make this day of major spending into a reward opportunity, like I have.
By selecting the best credit card, you can actually use your wedding to help pay for another major part of getting married: your honeymoon.
Use a cash-back card to save smart
When you use a cash-back credit card to pay for your wedding purchases, save the cash back received in a designated savings account for your honeymoon. This is a great way to use necessary wedding expenses to fund the vacation of your dreams. Most cards give 1% to 2% back on all purchases, but many will offer a promotional rate as high as 5% on certain purchases when you sign up, like the SimplyCash Card from American Express. If you're shopping for a new credit card, look for a cash-back rewards card that'll let you maximize your rewards during the months you'll be spending the most for your wedding.
Some cards have cash-back limits, so it's worthwhile to strategically stagger your purchases when you can. For example, put the deposit down on your wedding venue one month, then order your invitations the next, and then book your photographer in the following month. By staging major costs a few months apart, not only do you maximize your credit card rewards, you make it easier on your monthly budget to pay the bill in full. Remember, cash-back rewards can easily be negated by interest charges, so make sure to pay off your credit card balance each month before its due!
Use a travel rewards card to fund your dreams
Most travel rewards credit cards come with signup bonuses equivalent to hundreds of dollars in travel spend on flights and hotels, which will allow you to kick-start your honeymoon travel fund. When you use these cards on large wedding purchases, you can rack up more points rather quickly. By the time your Big Day rolls around, you could have round-trip flights or hotel rooms covered. Some travel cards, like the BMO World Elite Mastercard, even cover taxes and fees and have no blackout travel dates while allowing you to earn 2 points per dollar on all purchases.
In addition to vacation rewards, travel credit cards often provide perks like flight and baggage insurance. This can save you hundreds of dollars in third-party travel insurance, and protects you in case of things like flight cancellations or baggage loss.
Use both!
Because the average wedding costs nearly $31,000, chances are you might not be able to pay the entire bill with a single credit card. By splitting purchases on different credit cards between you and your partner, you can maximize the points, rewards, and cash back you collect. No matter what you do, remember to make the most of your big day – in rewards and memories!
Author: Kerri-Lynn McAllister is the Marketing Director at RateHub.ca, a website that compares mortgage rates, credit cards and deposit rates with the goal to empower Canadians to search smarter and save money. Kerri-Lynn is getting married in August 2016.
Get Your FREE Ebook
DINKS (Dual Income No Kids) Finance focuses on personal finance for couples. While by no means financial experts, we strive to provide readers with new, innovative ways of thinking about finance. Sign up now to get our ebook, "Making Money Tips for Couples" FREE.