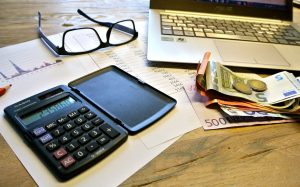 As is the case in many industries, a common problem faced by wholesalers and distributors is a stop-and-start cash flow. Even when business is booming, further projects, investments, and expansion can all be put on hold by a delay in the receipt of customer invoices. Without the oil to turn the cogs of your machine, your whole enterprise can grind to a halt, leaving you waiting for the next cash injection to come along before you can get it turning again.
This is where invoice financing comes into play. A favourite borrowing option for savvy businesses, it provides companies with access to the cash they've earned, without them having to wait on customers to cough up. So how exactly does it work?
Invoice Financing and the Wholesale Industry
Within the wholesale industry, lengthy payment terms are commonplace. It is almost impossible for businesses to go against the grain and demand payment upfront, as consumers simply look to the competition, seeking out those that are more accommodating and putting their money into their pockets rather than yours.
This means that in order to remain competitive, businesses must accept a delay in payment. Unfortunately, this has the knock-on effect of delaying your ability to cover the running costs of your enterprise. This poses a real problem, and often makes borrowing a must.
Enter wholesale factoring. Wholesale factoring lends money against your outstanding invoices, meaning that you receive payments upfront from their coffers. Companies found through Touch Financial advance all or most of the total value, so that you have the capital you need to reinvest in your business and help it to grow.
How Invoice Financing Could Benefit Your Business
Invoice Financing Facilitates Growth
For those in the wholesale or distribution industries, the greatest boon of freight bill factoring is its ability to facilitate growth. Thanks to having immediate access to the money you've earned, you can cover all of your costs upfront, and plough whatever is left over back into your business, using it to hire more drivers, purchase more fuel, and make more deliveries. This growth will be matched by the amount of capital you have access to, as this is entirely dictated by your earnings, meaning that you'll never outgrow the sum you can borrow.
Invoice Financing is Flexible
On top of improving company cash flow and facilitating growth, invoice financing has the added advantage of being flexible. With different options to choose from, it's entirely up to you whether you would like to delegate responsibility to your financier, whether you would like to keep their role confidential, and how much you choose to borrow.
Improve your company cash flow today and give invoice financing a go.
Get Your FREE Ebook
DINKS (Dual Income No Kids) Finance focuses on personal finance for couples. While by no means financial experts, we strive to provide readers with new, innovative ways of thinking about finance. Sign up now to get our ebook, "Making Money Tips for Couples" FREE.