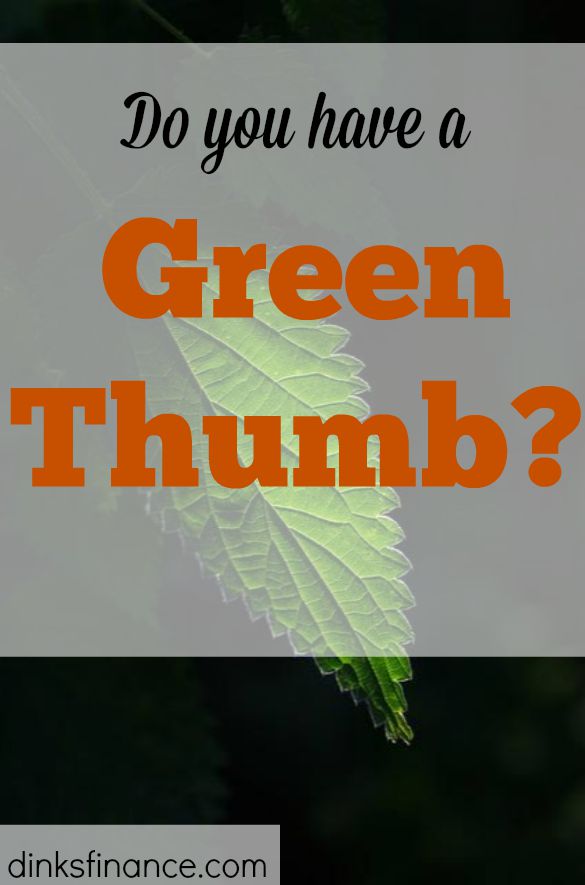 I don't.  Actually not at all.  But the irony is that I'm a vegetarian and love fresh vegetables and I love fresh cut flowers.  Actually I love everything about flowers: the look, the smell, absolutely everything.  However I just don't get to enjoy them very much because a) Nick and I live in an apartment so we can't grow a garden and b) I can't afford to buy fresh flowers on a regular basis – special occasions only.
Did you get it from your parents?
I honestly think my lack of an attention span and my unwillingness to pay attention to anything other than myself have a lot to do with the reason I can't take care of anything.  As you know Nick and I don't have kids.  We also don't have a dog or any plants.  Actually the only living thing in our apartment is us.
I would really love to have a dog, but as my Dad says I'm way too selfish for that.  My Dad on the other hand is Mr. Green Thumb.  I grew up in a house full of plants and a backyard full of flowerbeds and vegetable gardens.  Nick also grew up with a backyard that could be featured in Country Living Magazine.  So I'm not sure why neither one of us inherited this quality from our parents, but yet here we are.
Now is time for change
Not to steal anything away from Obama but I've declared 2015 a time for change.  As you may remember from my New Year's Goals I vowed to learn SEO, save $10k and stay debt free this year.  So far I'm on track with all three goals.  I've taken a course in SEO and attended a session at a recent conference, I put my yearly bonus into savings and so far I've paid off my credit card balances (we have two) every month.  All in all 2015 has been awesome.
With summer upon us I am reminiscing about the days of my childhood when I would pick fresh cherry tomatoes from our garden and wake up to the smell of fresh flowers outside my bedroom window.  So I've vowed to make another change this year, I'm going to learn to garden.
Of course I don't know anything about it so I turned to the one man in my life who does…my Dad.
Here's how to get started gardening
He says that gardening just like any other hobby or skill takes time to learn.  I don't expect it to happen overnight but my Dad did give me some tips on how to get started and not be discouraged when I kill everything after a week.  I think he's actually proud that I've taken on this project because it gives me something to be responsible for.
Here are two tips to start a garden:
Start small.  Don't rush out and try to DIY a garden in a day.  Start with a potted plant or vegetables.  My Dad says herbs are a good place to start.  They're pretty low maintenance and don't require much more than water and sunlight..
Make sure you grow something you want.  Don't start a garden just to start one.  You really need to want to.  Only then will you give your summer project the TLC it needs.  Check your plants every day says my Dad, but don't overwater that's a big mistake.
Start off with plants that already thrive in your region.  There are a plethora of online resources, such as LawnStarter Kansas City, that provide information on regional USDA plant hardiness zones and other lawn care/gardening tips like fertilizing in the fall to encourage healthy growth in the Spring.  Starting your garden with plants that grow in your region will make your gardening career start off with positive momentum.  Be sure to make good use of online resources and purchase plants that are known to thrive in your region.
Get Your FREE Ebook
DINKS (Dual Income No Kids) Finance focuses on personal finance for couples. While by no means financial experts, we strive to provide readers with new, innovative ways of thinking about finance. Sign up now to get our ebook, "Making Money Tips for Couples" FREE.