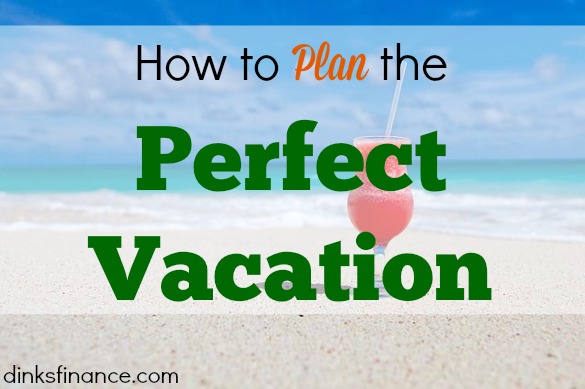 It's summer and that means it's vacation time.  If you're like many Americans over the next few months you'll be packing your bags to head off to some fantastic summer destination.  As you know I love to travel.  I don't travel much during the summer because it's really hot, although I am going to New York City in a few weeks for a conference.
I will be in New York from Thursday to Monday and even though my main purpose is business I'm staying a few extra days for my own personal pleasure.  I visit NYC as often as I can because it's truly an amazing city.  One of the best things about New York is that it's so big and there's so much to see you can visit as often as you want and the experience will never be the same.
No matter where I'm travelling to whether it be New York or Italy (that's my vacation next year) I always plan my trips in the exact same way.  I'm not really a go-with-the-flow type of person so I like to plan ahead as much as possible to ensure I get to see and do everything I want.
Decide on your dates
Think about the time of year you want to travel.  I personally like to travel in the spring and the fall because the weather is more accommodating and there are usually less tourists around.  A big part of deciding when to travel is to find out the cheapest times.
Sometimes travelling from Saturday to Saturday is cheaper than travelling from Friday to Friday.  Talk to a travel agent or search discount travel websites like Expedia and Travelocity to play around with potential travel dates.
Book travel
Once you decide the time of year you want to take a vacation it's time to search for the best deals.  A lot of the time websites will tell you that booking together will get you the best deal, but that's not always true.  Through Priceline I've booked separate one way flights because they are cheaper than booking a round trip.
Plan your activities
Think about all the things you want to do and schedule them in over the days of your trip.  I like to plan one activity each day because it also gives me time to explore the city and local area.  I like to have time to experience local shops and restaurants as well as plan special activities.
On my next trip to NYC I'm going to see a Broadway show, which I like to do and I'm also going to spend a day at Brighton Beach.  Despite my Eastern European heritage I've never actually been to the Lower East Side or Brighton Beach in Brooklyn so this time I'm spending a day there.
On some of my other vacations such as South Carolina and Philadelphia I had no idea where to go or what to see so I Googled "Things to do in Philadelphia" and I found a tour that takes you through the jail where Al Capone stayed which is pretty cool.
Where are you going for your summer vacation?
Get Your FREE Ebook
DINKS (Dual Income No Kids) Finance focuses on personal finance for couples. While by no means financial experts, we strive to provide readers with new, innovative ways of thinking about finance. Sign up now to get our ebook, "Making Money Tips for Couples" FREE.