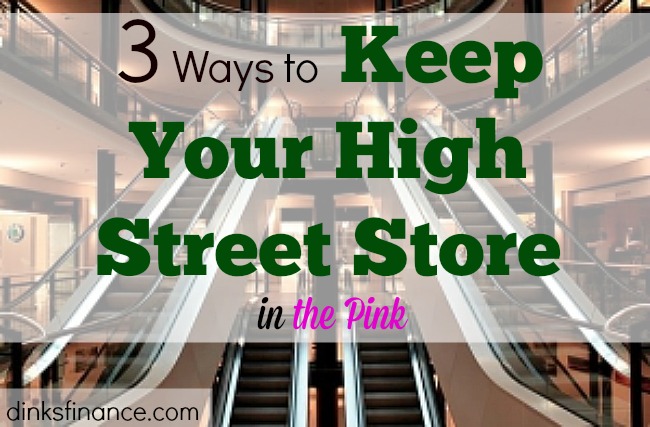 As the internet continues its reign of terror (and by "terror" we mean "quite good prices and convenience"), opening a new shop on the high street is a ballsy move.
Since the galumphing boots of Amazon started to gain steam, shops have shut their doors in droves. The Specials could do a rendition of Ghost Town on almost any high street in the UK and leave with a convincing music video.
Store closures rose threefold in 2014 compared to the year before, their inability to compete with the world of online shopping provoking apathy within consumers.
But that doesn't mean there isn't hope in the air. When you're on the hunt for a shop to let, there are a number of strategies you can use to establish the property of your dreams. So take a look at some of our tips and you'll negotiate the pitfalls of the high street malaise.
Know your areas from your elbow
Look at the city where you want to open a business. Where do you think you fit? Not sure? Then you're already on the road to failure.
Knowing where your clientele are most likely to group is the closest thing you'll get to a guarantee of profit. Considering opening your vintage clothes shop in an industrial area? Then you better hope you luck out on some couture loving welders, because your target market is unlikely to come flocking.
Maintain your balancing act between affordability and suitability and you won't find your bank balance strained by the rent.
Smarten up – team up
It's no secret that stores are being usurped by the internet – but the savvier high street shops know that if they team up they can keep their heads above water.
Like fiscally responsible Power Rangers, creating a larger version of your store with business partners can turn it into a titan.
Just look at bookstore Waterstone's. Understanding the popularity of coffee, they teamed up with chain Costa to have cafes in a large number of their stores. Now, customers can sit with a latte while they flick through the latest paperbacks, driving sales up for both businesses.
Find another small enterprise with similar interests to you and share your space with them. Your customers will come calling – especially for convenience's sake.
Customers are key
The customer may not always be right, but they certainly know what they want from a business.
And finding your core demographic means submitting to a large number of their whims. Send out customer surveys before you populate your store to see what customers expect from your products.
Ultimately, there are no guarantees in the retail game. But with a solid strategy in place, your store will stand a fighting chance.
Get Your FREE Ebook
DINKS (Dual Income No Kids) Finance focuses on personal finance for couples. While by no means financial experts, we strive to provide readers with new, innovative ways of thinking about finance. Sign up now to get our ebook, "Making Money Tips for Couples" FREE.