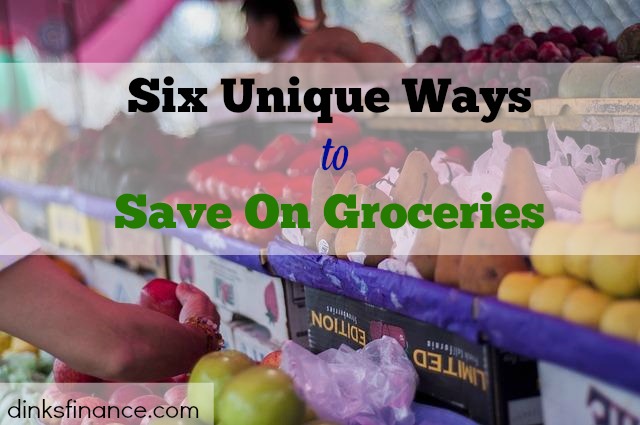 Hi All,
Its been a while since I last read up about how to save money on groceries.  In fact, the last time I clipped coupons it was literally sitting in front of the newspaper with a pair of scissors cutting out the ones that you wanted to use.  Well, that's become old school.  Evidently, its all about getting your coupons online and via your smartphone now.  In fact, here are six more modern ways that consumer save a few pennies at the grocery store.

1. Scan Your Grocery Bar Codes
If you don't mind being part of a research study, then becoming a Nielsen Homescan family may be right up your alley for a money-saving option. If you're accepted to participate, the Nielsen company will send a free scanner to your home. After you're done grocery shopping, just scan the bar codes on each of your grocery items. You'll earn gift points for various types of merchandise and even earn entries into sweepstakes.   This might not be worth the time and hassle though, so other options are available.
2. Take Photos of Your Receipts
It sounds simple, right? That's why it's such a good idea! Taking photos of your receipts to earn cash back is so ridiculously easy that everyone should be doing it. Applications like Checkout 51 or Ibotta allow you to do just that. With options like Ibotta, all you have to do is sign up for an account and scan your grocery receipts with your device's camera, and then you'll earn cash back (which you can get through Paypal or Venmo) based on the items you bought that week. Plus, it's free to download on iOS and Android products.  Be careful though as these models are still new and it remains to be seen if they have staying power.
3. Go Mobile With Your Coupons
Favado is another popular and practical money-saving app that gets rid of all the coupon cutting. This particular app helps you save by showing you what's on sale and where to find coupons. This can be a better alternative to the abovementioned apps for people who don't have the extra cash or the time for cash back offers. You'll get alerts to most of your frequented stores like Walmart, Target, Walgreens, Save-A-Lot, and more. Download the app free on devices like your tablet or phone.  The trick at this point would then be finding coupons on something that you actually want to eat or use.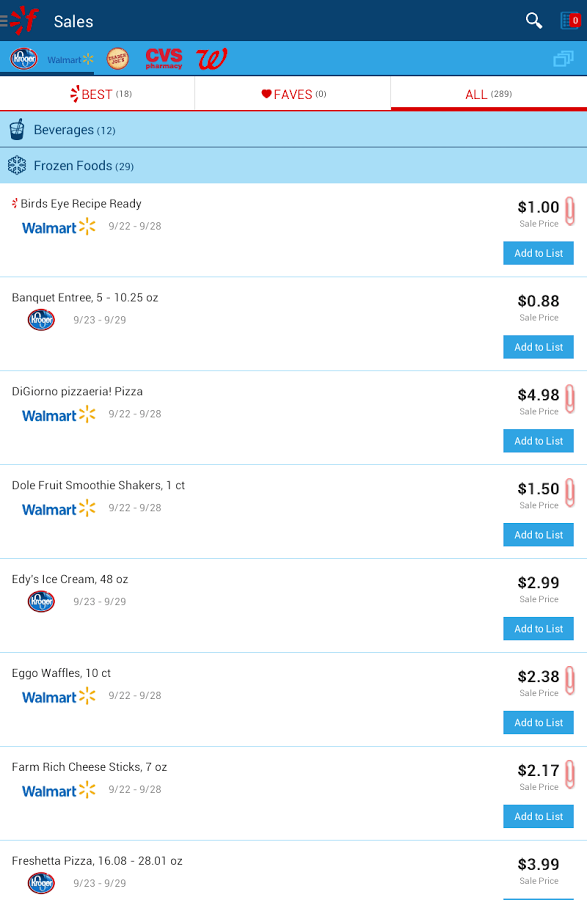 Image via Play.Google.com
 4. Get Your Bulk Stuff Delivered
Online shopping can end up saving you big. With options like Boxed.com, there are several ways you can save. First of all, you can drop your annual membership to stores like Costco and Sam's Club. Plus, you don't have to spend the gas money to get to and from the grocery store, not to mention that you'll save time roaming the aisles. Oh, and don't forget all the money savings you'll get by avoiding impulse buys. Plus, most products at Boxed.com come in bulk packaging so that you can save money per unit. Best of all, shipping is free!  This is also an interesting business model if you're looking for potential investments.
5. Shop Smarter With Pirc
Another nifty money-saving tool is found at Pirc.com. With it, you can create your own "circulars." After you sign up for your free account, add your favorite products to your account, or as the site likes to call it, your "Pircular." The website will then send you updates when your favorite and most frequented items are on sale. You'll even get access to product coupons and can create your own shopping list. Print coupons straight from the site, and even keep track of external coupons, such as the ones from your Sunday paper, so that you can keep track of when to use them. Coupons are available for tons of major retailers like Walmart, Target, and the CVS Pharmacy.
6. Earn Cash With Coupons
You're probably thinking that saving money with coupons is not very unique. But we're not talking about saving money. We're talking about earning money. If you're already an avid couponer, then this money-saving trick shouldn't come with any extra effort. Just sign up for a free account with InboxDollars (where you'll even get a $5 sign-up bonus). When you print off and use coupons from their website, they'll pay you $0.10 per coupon you use. While it doesn't seem like a lot now, that savings and earnings can definitely add up.  This model does sound kind of bogus to me, but if you're serious about saving money on groceries, feel free to give it a try.
Get Your FREE Ebook
DINKS (Dual Income No Kids) Finance focuses on personal finance for couples. While by no means financial experts, we strive to provide readers with new, innovative ways of thinking about finance. Sign up now to get our ebook, "Making Money Tips for Couples" FREE.