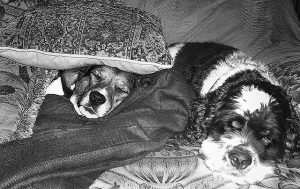 Good morning Dinks and Happy Friday.  It's been 17 days since we moved into our new apartment and although there are still some boxes we need to unpack we are definitely getting settled in.  This weekend we are going to walk around and get to know our new neighborhood.  For the first time in three weeks we are actually going to get outside and enjoy our new apartment.  Our sofa and bed were delivered this week so this weekend we are going to do nothing but enjoy our new space.
Whatever you're up to this weekend, I hope you enjoy it.  Have a great one Dinks!
Everything Finance – What to Consider When You Buy Your First Car
Mo Money Mo Houses – My First Ever Spending Ban – Let's See If I Can Actually Do It!
Wise Bread – Ways to Save Money Without Trying
Cash Money Life – How to Find Ideas For a Part-time Business
Financial Samurai – Do The Rick And Powerful Want To Keep The Middle Class Down?
My PF Journey – Do Credit Cards Really Help You Save?
Photo from Flickr
Get Your FREE Ebook
DINKS (Dual Income No Kids) Finance focuses on personal finance for couples. While by no means financial experts, we strive to provide readers with new, innovative ways of thinking about finance. Sign up now to get our ebook, "Making Money Tips for Couples" FREE.