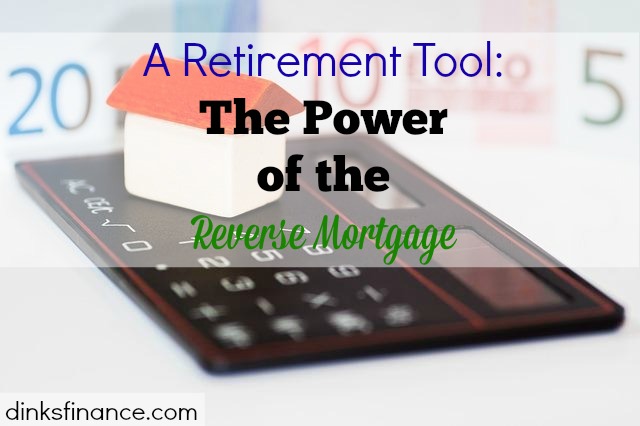 Reverse mortgages aren't exactly new, but they're sometimes marketed as though they're the greatest thing since sliced bread. At the same time, critics of reverse mortgages deride them as being questionable financial products that prey on the ignorance of senior citizens. The truth is that these financial products have the potential to help millions of people – you included. But, you can also get into financial hot water if you're not careful, so here's how to assess the many offerings out there to find the best reverse mortgage package for you.
How a Reverse Mortgage Works
A reverse mortgage is almost exactly what it sounds like. Instead of paying the bank a monthly payment, the bank pays you. Now, in the fine print, you'll notice that you're actually taking out a loan against the home. Technically, you do owe the bank money, because what's happening is that the bank is paying you money based on the equity, or value of the home.
You get to enjoy the benefit of that equity as long as you live in the home. If you move or die, the loan becomes due. Households with a husband and wife are typically offered a second-to-die provision where the second person who is left in the home must repay the loan.
Reverse mortgages also require that your home be your primary residence, that you own the home outright, or that you have considerable equity in the house.
Why would anyone agree to such an arrangement? Because reverse mortgages give you money every month, almost like an annuity. They can also be structured as a "pool of money" that you can tap into only when you need it. Additionally, some banks offer a lump-sum distribution.
Interest is charged on the loan that gets repaid when the home is sold. Also, normal closing costs and fees are charged at origination.
What to Avoid
While a reverse mortgage isn't a scam, some third-party mortgage brokers use unethical sales practices. You should inquire through your own mortgage lender and consult with a reverse mortgage expert. For example, some lenders and salespeople use high-pressure sales tactics to try to get you to purchase a reverse mortgage product. Some salespeople may even try to bypass the normal third-party consultation process, even though this is illegal.
Sometimes, a lender or mortgage broker will misrepresent a reverse mortgage in one of several ways, like what will happen when you take out a loan. Some brokers may tell you that it's fine if you take out a reverse mortgage, and then make another home your principal residence, which is untrue.
Some lenders or brokers will say that you can never lose your home, but this again is untrue. You can lose your home if you lie on your mortgage application, if you move out of the home, or if you sell or transfer the title – even if it's only to a family member.
Always get a reverse mortgage guide from your lender, or the Consumer Financial Protection Bureau.
Why You Should Get a Reverse Mortgage
There are many times when a reverse mortgage is appropriate. For example, when you have significant equity in your home, and you are short on retirement savings, a reverse mortgage can help make up the shortfall.
Reverse mortgages can also help when you've annuitized all of your retirement savings and you don't have a lump sum for medical bills or other emergencies. Finally, a reverse mortgage can be a great way to create a backup emergency savings to supplement your pension, 401(k), and other personal savings, or if part of your financial plan includes selling your home when you pass away.
You or your family can even use a life insurance policy to repay the loan after you die.
When a Reverse Mortgage is Not Appropriate

Reverse mortgages aren't for everyone. If you don't have a lot of equity in the house, or plan to sell soon, it's not going to be of much benefit to you.
If you want to make sure the home stays in the family, note that reverse mortgages come with liability issues. What happens to the home when you move out or die? You may want to include your spouse or partner as the co-borrower.
If you take out a reverse mortgage and fail to stipulate your partner as the co-borrower, they will have to either repay the loan, or move out when you die. If your partner is listed as the co-borrower, you and your partner will both be able to stay in your house after one of you passes away.
Most reverse mortgage lenders will tell you that the bank loan needs to be repaid. When you die, your heir will need to pay the full amount back in order to stay in the home. If they can't afford to pay, the bank may repossess the home and sell it at auction. Reverse mortgages can work wonders if you make sure you understand all the requirements before signing the dotted line.
Kam Brar, registered mortgage broker, and owner of Auxillium Mortgages, specializes in reverse mortgage options for Canadian homeowners. Kam has been involved in the mortgage industry as a respected professional for over 18 years.
Get Your FREE Ebook
DINKS (Dual Income No Kids) Finance focuses on personal finance for couples. While by no means financial experts, we strive to provide readers with new, innovative ways of thinking about finance. Sign up now to get our ebook, "Making Money Tips for Couples" FREE.