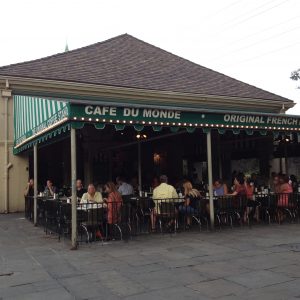 Good morning Dinks.  Happy Friday.  I'm back from New Orleans and I just want to say that I had a really great time with all my personal finance friends at FinCon.  The city was historic, the bayou was breathtaking and it's safe to say that New Orleans is a lot of fun.
I hope you all got home safely and I look forward to our next meet up.
Enjoy these great posts from our friends.
Budgets are Sexy – How I Make Money Online…
Clever Dude – Five Ways to Earn a Promotion at Work
Suburban Finance – What is the Best Online Investment Brokerage?
Dividend Ninja – Four Key Dividend Metrics You Need to Know
The Broke and Beautiful Life – Perks and Challenges of Working From Home
Get Your FREE Ebook
DINKS (Dual Income No Kids) Finance focuses on personal finance for couples. While by no means financial experts, we strive to provide readers with new, innovative ways of thinking about finance. Sign up now to get our ebook, "Making Money Tips for Couples" FREE.