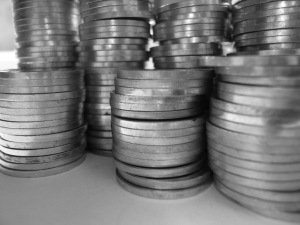 Good morning Dinks.  As a financial planner I see all kinds of clients.  When I tell you that everyone is unique it's true.  Every time someone comes to see me they have a reason why they want to invest – trust me, I hear all kinds of stories from clients.  My job as a financial planner is to listen, give advice and build long term relationships with my clients.
Sometimes clients come to see me to invest money in a particular stock because their neighbor told them to and they want to know if it's a good idea.  Sometimes finance graduates come to see me to invest in precious metals because they know they'll make money by investing in gold and sometimes people come see me because they want to start investing but they don't know where to begin.
Can you see the difference between the scenarios?  There are three kinds of investors in the world: those who listen to advice but also do their own research (i.e. verifying your neighbors investment tips), those who know everything and just want someone to process the transaction (these are know it all investors who aren't interested in advice because they already know everything) and those who know they need to invest but don't know where to start aka people who need the advice of a financial planner.
One of these types of clients needs a financial planner, one could benefit from professional advice and the third really only needs a stock broker.  Do you know which one is which?
You need a stock broker if…
A stock broker is a live by the minute kind of investment professional.  They usually aren't interested in helping clients plan for their future or achieve specific goals.  Stock brokers are transactional based, they buy and sell individual stocks several times throughout the day.
If you aren't interested in advice and only want access to investments a stock broker is the right for you.  Stock brokers will usually require a minimum investment and they can be on the lookout for the next big investment.  If you don't mind taking some risk and want to day trade with your investment portfolio then you should definitely call a stock broker.
A financial planner is right for you if…
A financial planner can help you plan your financial life over the long term.  If you want someone to manage your money for both short and long term goals or you need a little help deciding where and how to invest your money then a financial planner is right for you.  A financial planner can help you get out of debt, save for retirement, achieve multiple financial goals and invest based on your comfort level with risk.
Maybe you are somewhere in the middle – somewhere between knowing it all and not knowing where to begin.  Maybe you like to do your own research and make your own decisions but you just need someone to validate your choices – that person can be your financial planner.
So which type of investor are you?
 Photo from Flickr