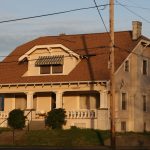 Hi All,
As part of our ongoing mission to bring you the best and freshest content on the interwebs, you might consider checking out Stephen Davis' piece on real estate investing. Its a great little outline on how you can accelerate your retirement wealth building using a snowball real estate strategy.
There is a lot of great content on the web regarding the basics of personal finance, but its rarer to find people who can show how you build wealth beyond the basics. Stephen's piece shows you how to do this by owning rental properties. More importantly, there is very nice discussion in the comments regarding how you can get around limitations on financing multiple properties.
Check it out: How Owning 22 Rental Properties Can Retire You Faster Than $1M in a 401K
Get Your FREE Ebook
DINKS (Dual Income No Kids) Finance focuses on personal finance for couples. While by no means financial experts, we strive to provide readers with new, innovative ways of thinking about finance. Sign up now to get our ebook, "Making Money Tips for Couples" FREE.