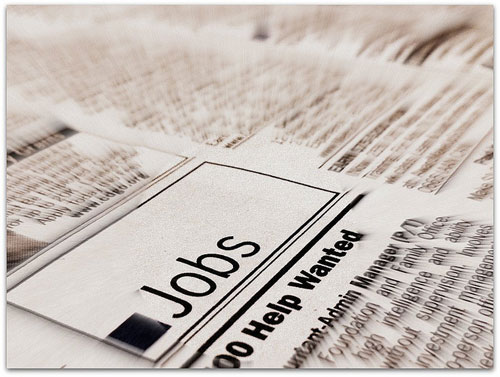 There are times when you apply for a job that is simply out of your league. This happens to every job seeker at some point in their lives as they aspire to land a job that requires more education or experience than a person truly has. When a person is in this situation, they will have to make a very difficult decision as to whether to settle for less or turn their life around by ensuring that they are at the forefront of the industry.
There will always be updated job opportunities available, but the best option for every job seeker is to update their skillset. Not only will this allow a person to land a new job, but it will also allow a person to earn more money and become a valuable asset to respective employers.
Start the Updating Process
When you are declined for a position, ask the employer what you could have done better. Many employers will explain that your skill set is simply not what they want, but dig deeper to learn what you could have done differently.
Assess what the in-demand skills are and begin learning them. This may mean something as simple as learning word processing or something as difficult as learning a new programming language. While it is unthinkable that you can master every skill quickly and easily, this does not mean you cannot slowly start adding new skills to your resume. Allot an hour each day to practice a new skill that will enhance your resume.
Certifications are becoming the norm in the business world. When you are working in the technology industry, there are dozens of certifications that can bolster your resume. For instance, a network engineer that has been certified by Cisco is much more valuable than a person that is not certified.
Education May Be Necessary
Both online and offline schooling may be able to help you land your next job. The idea is that the more you know, the more valuable you are.
Perhaps you already have your Bachelor of Science in Nursing (BSN) and want to get to the next level in your nursing career. Click here to learn about advanced classes that will ensure your skills are updated.
If a position demands a higher education degree, see what avenues are available. There will certainly be online programs as well as night classes wherein you will be able to boost your education greatly. If you are currently employed, inquire about what type of help your employer may offer.
Online programs make it much easier to access the education that you need to reach your professional goals. After signing up for an online degree program, you will have access to the coursework around the clock, making it easier to fit both work and school into your schedule. In addition, online students have access to the same faculty and curriculum as on-campus students, so you will not miss anything by going this route. If you have a science degree and do not know what to do next, consider upgrading something specialized like the Master of Science in Engineering Management degree, as it is sure to immediately make you more employable.
Experience
Oftentimes, the one thing that a person is lacking will be impossible to achieve without time – experience. This means that you will simply need to be employed longer and gain the experience needed for a new position.
During this time, you will need to ensure that your education stays relevant. If new certifications or requirements become the industry norm before you apply for your dream job again, you may still not be hired. While gaining experience, ensure that you are growing with the field so that your skills are always held in the highest regard.
While learning to update yourself, it is also important to know what the industry demands. New intermediate-level jobs may be a step up from your current position and eventually land you into the management position that you have always wanted. Keep a close eye on the job market and what positions may open up to help give your career the boost it needs.
photo courtesy of photologue_np
Get Your FREE Ebook
DINKS (Dual Income No Kids) Finance focuses on personal finance for couples. While by no means financial experts, we strive to provide readers with new, innovative ways of thinking about finance. Sign up now to get our ebook, "Making Money Tips for Couples" FREE.