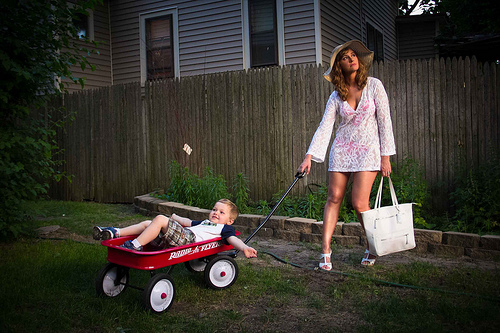 [Guest post]
Whenever we are choosing to make a purchase, there is always that moment of indecision. Even on items that we strongly desire, there is that split second of hesitation, that moment where we are not sure if this is the right one for us. Sure it is great value for money, beautiful beyond words, practical beyond belief and will have an eternal life in our *kitchen cupboard/wardrobe/make up bag, (*please delete as appropriate.) But…Is that the one? Is that the right one for me?
Important Purchases
Often the most important purchases that we make are not those born out of desire, they are those born out of need. The need for a roof over our heads, wheels to get us from A to B or finances to keep us on the straight and narrow. Yet these essential purchases often have less of an emotional pull making it harder to get motivated to find the right purchase for you. Particularly if it is something involving numbers and you have hated Maths since you were able to talk!
Getting Started
So let's start at the beginning shall we? Let's consider our finances; these are the purchase that make most of us shiver with dread and stammer with indecision, yet things don't have to be that difficult. Start by finding out exactly what it is that you need. Take loans for example, there are many different types of loans with new terms and conditions being brought out regularly. Do you want your loan secured or unsecured, short term or long term, with one repayment or many repayments?
And Next?
If you aren't sure what type would be best for you seek advice from online sources such as forums and blogs or make an appointment with a professional such as a financial advisor or your bank. Perhaps speak to your friends and family at this point too. They are not only a great source of support, they may be able to offer advice based on personal experience. Seeking additional opinions helps you to gather a range of information about your potential purchase before you weigh up the pros and cons and form your own opinion.
Finally…
Once you feel like you have all the facts that you need to make your decision, sit down quietly for a while and got through the facts and figures one last time. If everything still adds up, then go for it you're done! If you're still not sure then maybe this is not the one for you and perhaps you need to do a bit more digging. Deep breath and of we go to find the right one!
—
Photo via Flickr: stevendepolo
Get Your FREE Ebook
DINKS (Dual Income No Kids) Finance focuses on personal finance for couples. While by no means financial experts, we strive to provide readers with new, innovative ways of thinking about finance. Sign up now to get our ebook, "Making Money Tips for Couples" FREE.