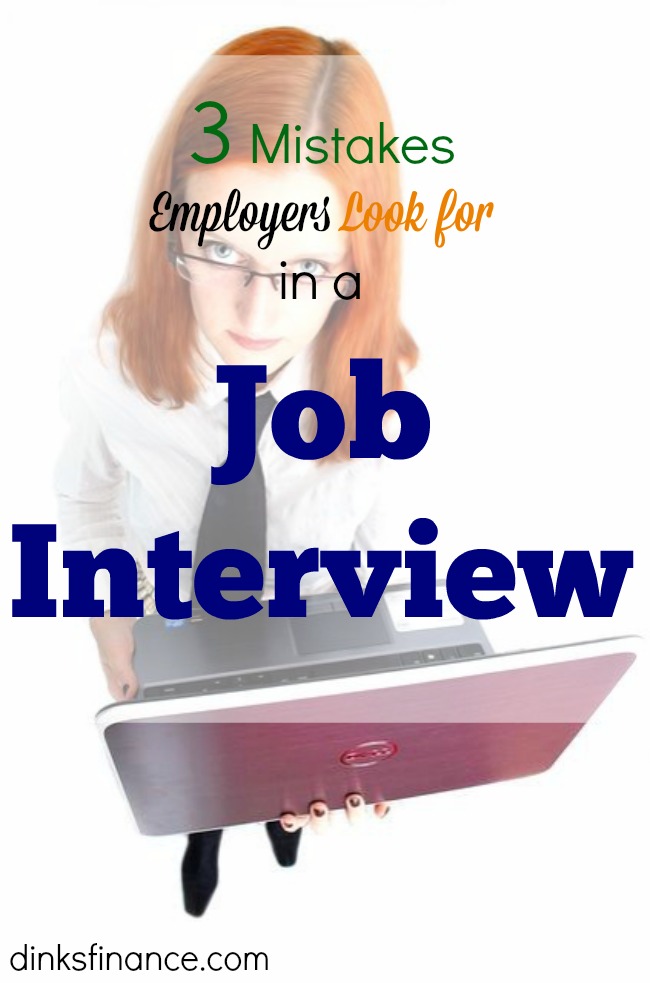 Good morning Dinks.  Have you ever been to a job interview and then a few days later received the dreaded phone call that says "Sorry, but you were not selected to proceed because we decided to go in a different direction."  It sucks.  The first question you probably ask yourself "What went wrong?"
Whenever I don't succeed at a job interview – or at anything in life – I always want to know what I did wrong so that next time I can do it differently and succeed the first time.  Sometimes in a job interview it's really out of our hands, sometimes the company does go in another direction – like promote an employee internally.  But sometimes we really don't get the job because of something we did.
I don't know about you but I replay the details of the interview over and over again in my head until I have confirmation that I did get, or didn't get, the job.  And I really hate that, is it normal?  I just wish that I could walk out of a job interview and be like "nailed it".
This week I went to a human resources seminar and the presenter said that there are actual mistakes people can make in job interviews.  Do you want to know what they are?
3 things to avoid in a job interview:
1. Talking too much.  I am absolutely guilty of this and it's because I'm a chatty person by nature.  I can usually tell by a person's face when I've been rambling on too long and then I just wrap it up by restating my point.  I also usually try to make a joke about me talking too much and going over the allotted time so the interviewer knows that I am not totally socially awkward and that I am definitely trying to work on this.
2. Using the same examples in different questions.  The HR presenter said that this is a big no-no.  Job interviewers ask for different real life examples because they want to hear about your past experience, your employment history and how you deal with a less than desirable situation.  In a job interview use examples that show the qualities and skills your potential employer is looking for.  Think about the question and figure out what they are really trying to ask – do they want to know if you work well with others, do they want to know how you deal with stress or do they know if you can work within deadlines. Give them what they want.
3. Being over confident and even arrogant.   I was surprised to hear that this is a bad quality when going to a job interview.  I personally think it's good to be confident – confident that the skills you have are the sills they want in an employee.  I think it's not super smart to be arrogant and assume you will get the job, but you can't be insecure either.  Who wants to hire someone that isn't sure of themselves? Probably no one.
Photo by terreninVirginia
Get Your FREE Ebook
DINKS (Dual Income No Kids) Finance focuses on personal finance for couples. While by no means financial experts, we strive to provide readers with new, innovative ways of thinking about finance. Sign up now to get our ebook, "Making Money Tips for Couples" FREE.