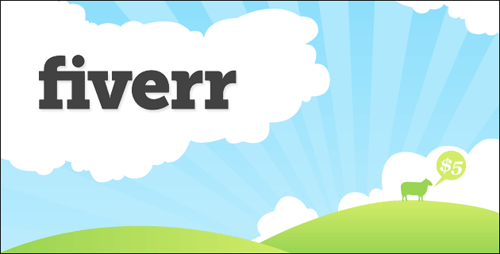 By Chris Henry – a personal finance advisor that has been helping people understand their finances for over 15 years.
With today's financial uncertainties, everyone is looking for a way to make cash fast. If you look online for a matter of just minutes, you will see a vast array of options to make hundreds or even thousands of dollars quickly. Unfortunately, there is no magic instant antidote for major financial burdens of this kind. These frauds most often request money in advance to even get started. However, there are a handful of legitimate and realistic ways to accumulate cash quickly online and we will discuss them today in this article.
Odd Job Apps:
Individuals or businesses will post odd jobs or small varieties of tasks on such apps and sites such as Fiverr. These sites and applications offer a vast marketplace of small jobs. For instance, Fiverr posts small tasks that are each worth $5, hence the name. These simple jobs include activities like installing WordPress plugins, minor computer programming, translating, designing business cards and so much more. Another site featuring similar minute tasks is called Micro workers. This site offers the ability to make "micro money" by completing small tasks via a simple internet connection. Some of these "micro jobs" include just signing up for websites and setting up site links.
Utilize Your Talents:
Online tutoring has been around for some time. However, with the new gift of mobile devices and their bonus applications, there are several sites dedicated solely to this type of service. One of your tutoring service options is called Student of Fortune. This particular site is usual in the fact that it is a tutoring and homework help platform. The difference between this website and other tutoring site options is the unique order of operation. The students who require help simply post their questions along with their particular cash incentives. Dependent upon how well you answer the question, you can receive the cash reward. Some other sites for tutors looking for additional income include Craigslist (linking you to local needy students) and Care.com, which has an option for tutoring.
For those who are more technically inclined than others are, sites like Expert's Exchange can be another option for your talents. By answering questions about hardware, software, and programming, you can earn rewards. On the other hand, if you find you possess more literary talents, there are wide ranges of content sites that pay for quality articles like Constant-Content. So identify your abilities, put your talents to use, and profit from them. If all else fails you can go the route of many and apply for quick cash online on sites like FastCash.org.  You will have to repay back the money but at least it is another good solution for getting fast money.
Get Your FREE Ebook
DINKS (Dual Income No Kids) Finance focuses on personal finance for couples. While by no means financial experts, we strive to provide readers with new, innovative ways of thinking about finance. Sign up now to get our ebook, "Making Money Tips for Couples" FREE.