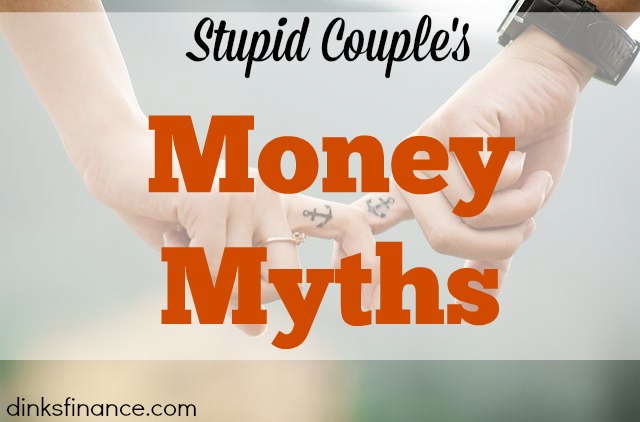 Good morning Dinks. So you got married and now you are starting your life together, this means you have to start creating your financial life together too.  Some couple's choose to keep their financial affairs separate from each other and some other couples choose to merge their money with joint bank accounts and joint credit cards.
Make the decision as a couple
Merging finances doesn't have to be an all or nothing decision.  You can choose to keep your personal checking, savings and retirement accounts separate; but choose to open a joint checking account so that you can share monthly expenses related to your life together such as groceries, utilities and housing costs.
My boyfriend and I recently opened a joint checking account (after dating for 14 years) and honestly we don't use it very much.  We are already so set in our financial ways that changing them now seems silly – but that's just us.
Find a couple's purpose
As with everything else in life, we shouldn't expect our spouse to change their ways.  There are two things that I always know will never change about my boyfriend: his love of sports and his will to remain independent.  It took me 14 years to convince my boyfriend that having a joint bank account is necessary – and I work in a bank.  But now that we have it we aren't really sure what to use it for.
As a financial planner I see newlyweds come into the bank to open joint bank accounts and join credit cards because they feel they have it, but that just isn't true.  There is not one money management strategy that works for every couple because everyone has different levels of income, different expenses and different financial goals.  Before I open a joint bank account I always ask the happy couple "What is the purpose of this account?"
Here are 2 reasons why you should not open a joint account:
1. You want to change your spouse's financial habits.  I don't know about you, but my boyfriend never does anything that he is told.  In fact, if you tell him to do something he will most likely do the opposite.  If you are a saver and your spouse is a spender, don't forcefully try to get them to change their financial habits.  People are like animals, they have to be trained and rewarded with good behaviour.  If you want your spouse to save more and spend less I suggest taking a soft approach.  Next time they want to buy something ask them "Why do you need it?" This behaviour will become a habit and even when you aren't around your spouse will start to ask them self "Do I really need this?" before they make any purchases.
2. You think that two incomes are better than one.  If you want to open a joint bank account because you feel it will be easier to save money let me tell you from experience that this is not true. Two incomes coming into a bank account just means there is more money to spend.  If you aren't in the habit of saving money, having access to double the amount of money won't help change this habit.
Photo by pinksherbert
Get Your FREE Ebook
DINKS (Dual Income No Kids) Finance focuses on personal finance for couples. While by no means financial experts, we strive to provide readers with new, innovative ways of thinking about finance. Sign up now to get our ebook, "Making Money Tips for Couples" FREE.