Hi All,
I've been at my new position for about six weeks now – roughly three pay periods.  I've been contributing the maximum to my 401k and have been getting company match.  This evening I sat down and had a look at my retirement balance.  It made me smile.   The total is about $1,600 which is great for having contributed twice!
So, if you have a retirement account, don't forget to max it out.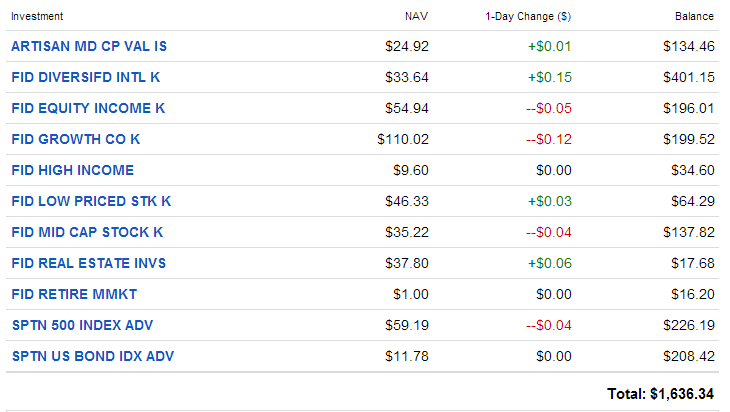 Get Your FREE Ebook
DINKS (Dual Income No Kids) Finance focuses on personal finance for couples. While by no means financial experts, we strive to provide readers with new, innovative ways of thinking about finance. Sign up now to get our ebook, "Making Money Tips for Couples" FREE.