Behind The Small Print: 5 Common Myths About Life Insurance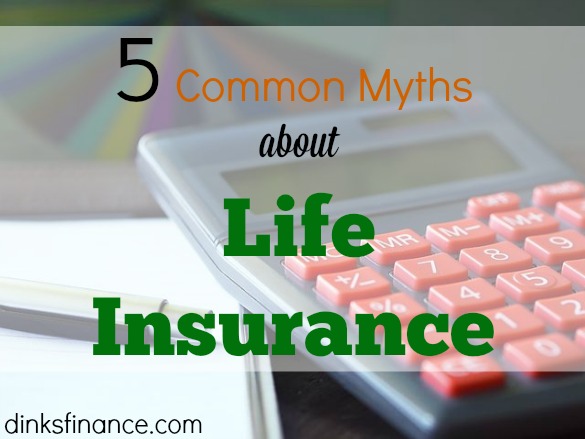 Life Insurance is one of those products that we all know we should have, but many of us fail to prioritise. There are a number of reasons for this, from the practical to the psychological. The fact that most of us aren't sure exactly what life insurance is and what it entails is also a major factor, as is the sheer amount of choice on the market, with a huge range of insurance providers offering wildly different services. To help you to get at least a basic understanding of life insurance and what it can do for you, we've provided this guide to some of the most common myths and misconceptions that surround the product:
Myth One: Life Insurance is only for the elderly
The primary purpose of life insurance is to provide you with an opportunity to leave a sum of money behind when you die. This money can be left to your family, used to pay towards your funeral costs, re-home your pets or leave a sizeable donation to a charity or cause that's close to your heart. The amount that is paid out on your death is determined by the amount you pay in every month, and the period of time over which you've been paying it.
Different insurance companies offer different rates, but on the whole if you take out your policy at a younger age you should be eligible for a higher pay-out for a lower monthly rate, which can make it easier to work your premiums into a monthly budget.
Myth Two: I won't be able to get affordable life insurance if I've had health problems
The approach that insurance providers take towards people with health problems or a poor medical history varies, but many companies don't discriminate. Indeed, there are some companies that have a policy of not asking questions about your health at all, offering guaranteed eligibility with no extra charges if you meet certain other requirements. Shop around, and find a provider that offers a policy that suits your circumstances. They're almost certain to be out there.
Myth Three: I'm over 50, so I've already left it too late for life insurance to be worthwhile.
Just as you're never too young to take out a life insurance policy, there are still a wide variety of options available to you when you're older. After 50, the pay-out value can tend to decrease, meaning you might have to pay a higher monthly premium. However, there are several companies that actively target the over 50s market, providing excellent value for affordable prices. These over 50s life insurance specialists should be your first port of call.
Myth Four: Insurance companies don't pay out
As in any industry, particularly one where money is concerned, the insurance market is not immune from shady dealers. However, in an increasingly consumer-savvy environment, the majority of established brand names are trustworthy, customer-focused and offer excellent value.  A 2011 study by Aviva found that 99 per cent of life insurance claims are met by the provider.  Stick to reliable, fully accredited market leaders and your money is almost certain to be in safe hands.
Myth Five: Investing my money or opening a savings account is better value than buying life insurance.
Although shrewd investments and prudent savings are a good idea that can create additional security for your family, the fact is that it's virtually impossible to make accurate financial preparations for the end of your life. Where insurance holds an advantage is that your risks are generally covered should something unexpected happen. The principle is more or less the same as any other type of insurance. If you enjoy a long and healthy life and keep up your payments, what you put in may amount to more than the ultimate pay-out. But the value comes from the peace of mind in knowing that your loved ones are protected in practically all eventualities.