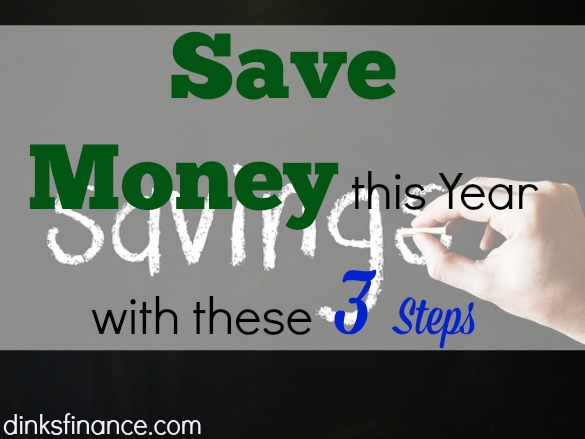 The New Year has begun and if you are like me you set new New Year's resolutions this year.  In previous years my New Year's resolutions have always included learning to cook, trying to use swear words less and working out on a more often basis.  However this year I decided to push myself to my limits and make 2013 the year that I set saving more money as my New Year's resolution.
This year I decided to set a savings goal of $15,000 for myself.  That's right from January 1 to December 31 I am going to save $15,000.  We can all agree that I am now responsible with my money because I have learned from my credit card mistakes of the past.  I have even started spending less money on snacks and eating out at restaurants; I try to cook at home as often as possible.  However the one place that I find myself spending a lot of money is on travelling.
Set your financial priorities
I live on the east coast so it's very easy for me to take weekend vacations to great cities such as New York or Boston.  Every time I have some money accumulated in my checking account (without dipping into my savings) I take a vacation, this is a bad habit because money that is not spent is money that can be saved.
However I love travelling and I don't really want to give it up just to save money because on my list of priorities travelling surpasses saving extra money.  I do save money on a regular basis and if I save more money each month sometimes I ask myself, what am I saving for? I don't want to be the type of person who sacrifices my personal happiness just to save money because honestly I don't really care that much about saving extra money each month.  I save for an emergency, I save for retirement and I keep enough money in my bank account to avoid all monthly service fees (now that I no longer have unlimited banking privileges since I quit working at the bank).
Find creative ways to save money
I decided that the key to saving money successfully is to find ways to save money without spending my own money.  This way I will build up my savings in my bank accounts but I won't have to sacrifice my current lifestyle.  I am the type of person that if something disrupts my life too much I stop doing it; so I have to save money without having to change my budget and this is how I am going to do it.
Save your tax refund.  In previous years I have always used my tax refund to pay off debt, go on vacation or purchase items for our apartment, but this year I am going to save my half of our tax refund.
Save your bonus for retirement.  My employer allows us the option to save our annual bonus pre tax into our retirement savings account or pay taxes on the bonus amount and receive the money in cash.  I personally hate losing half of my annual bonus in taxes so over the last two years I have opted to put my annual bonus directly into my retirement savings.
Save with your employer savings plans.  Many employers offer a retirement savings plan option as well as an employee share ownership plan.  I know that this is a wonderful added benefit that not all employees have the luxury of receiving, however I believe in taking full advantage of this employee benefit.  For every $35 I contribute into the plan my employer contributes $50. That's a great bonus.
According to my personal calculations I will be able to save $15,000 this year and it will only cost me $1,800 of my own money.  The rest of my savings will come from my tax refund, my annual bonus and my employer savings plans.  I will let you know how it turns out at the end of the year.
Photo by Apaleutos26