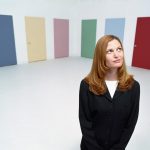 Hi All,
One thing about the personal finance industry is the plethora of opinions about what you should do with your money.  Gurus like Robert Kiyosaki will tell you to buy gold and popular pundits like Suze Orman and David Ramsay will tell you pay off debt and invest in mutual funds.   You can even get widely divergent opinions on simple decisions like saving for a house vs. contributing to your retirement accounts.
So what all this means is that as long as your decisions aren't obviously bad (like for example, running up a lot of credit card debt, filing for bankrupty, then running up more credit card debt), you need to do what is best for you.   For example, some people derive a sense of security from having a fully funded emergency fund, even if it means keeping cash in a savings account with a lower return.   Some are more comfortable working during their golden years so they can retire later and take higher social security payments.
Whatever personal finance choices you make are okay, as long as they are made thoughtfully.   The bottom line is that your personal finance career is going to have a lot of ups and downs.  So, whatever you do need to work for you and your priorities.
Best,
James
Get Your FREE Ebook
DINKS (Dual Income No Kids) Finance focuses on personal finance for couples. While by no means financial experts, we strive to provide readers with new, innovative ways of thinking about finance. Sign up now to get our ebook, "Making Money Tips for Couples" FREE.