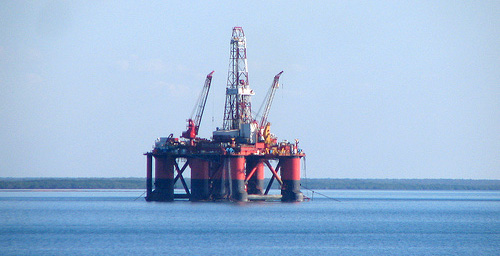 People who invest in the stock market may be looking for secure investments that provide a steady fixed income on a monthly basis. Some other investors may be looking for their portfolio to grow over the short or long term.  As a Financial Advisor I definitely don't support investing for the short term and trying to time the market; but the reality is that everyday people buy and sell Stocks, Mutual Funds, and Commodities.
Some extremely popular investment options are Gold, Gas, and Oil. Since I don't have any insider tips about how these commodities are going to perform in the future, I think it's best if we examine the past performance and potential volatility of Gold, Gas, and Oil investments. Commodities will always be in demand as long as people need them to live.  If people need them to live then the price will remain constant or grow over the long term.
Investments such as Gold, Gas, and Oil are considered risky investments in the short term because not only does the price fluctuate daily, but the price depends on the demand of the commodity.  The more risk we are willing to take with our investments, the higher potential rate of return we can earn over the long term.  The risks are greater when we invest in one specific commodity or sector because we are investing in only one specific area.  If the investment value goes down we don't have another investment to offset the loss.  We definitely don't want all of our eggs into one investment basket. If we are adding commodities to our investment portfolio I suggest that we invest only 10% into one particular sector to take advantage of the potential high rate of return, without taking risk on our entire investment portfolio.
If you are comfortable investing in a specific commodity or sector, and if you are comfortable with the possible price variations and potential risk versus return then Gold, Gas and Oil may be a great investment option for you.
Gold, Gas, and Oil Mutual Funds offered by Mutual Fund companies:
JP Morgan has a Global Natural Resources Fund that invests in equity securities of companies in the natural resources sector and their associated businesses.  The JP Morgan Global Natural Resources Fund invests at least 40% of its total assets in countries other than the United States.
Dundee Wealth offers the Dynamic Gold and Precious Metals Fund. Although the 1 year rate of return as of July 22, 2011 was 37.59%, the 12 month price per unit variation was between $17.13 and $26.75.  The 1 year rate of return by no means indicates that every single day of the year the fund increased in value, it definitely had its ups and downs; but the average rate of return has been positive.  The top 10 holdings include Perseus Mining Limited, Sabina Gold and Silver Corporation, as well as Alamos Gold Inc.
Fidelity has a Select Energy Service Portfolio that invests in companies who are in the energy service field.  This includes companies who provide services and equipment in the areas of oil, gas, electricity and coal.  This fund requires a minimum investment of $2500.  The year to date performance (as of July 22 2011) was 20.37% and the 1 year high and low unit price varies between $49.37 and $88.76.
Gold, Gas, and Oil can also be purchased through ETFs as well as individual Stocks in companies.
Photo by Ken Hodge
Get Your FREE Ebook
DINKS (Dual Income No Kids) Finance focuses on personal finance for couples. While by no means financial experts, we strive to provide readers with new, innovative ways of thinking about finance. Sign up now to get our ebook, "Making Money Tips for Couples" FREE.