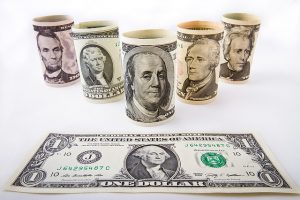 Good personal finance practices early in life will give you a cushion, especially when most needed, like if you hit on hard times and retirement.
Make every effort to cultivate positive habits while unlearning those that pose a danger to your financial security. Here are six tips for managing your money better, plus a bonus tip for passing on healthy money management lessons to your kids so that they don't repeat your mistakes.
Don't Leave Everything to Financial Advisors
There's nothing wrong with drawing on the skills and experience of a professional financial advisor. The Wall Street Journal has created a guide for finding the right financial planner for you. But don't discount some of the quality, free financial information online provided by lending, savings, and investing expert.
Arming yourself with background knowledge also benefits you and your financial advisor. You'll be in a better position to question suggestions, ask for clarification, and even detect errors.
It's just not smart money management to leave your finances 100 percent in someone else's hands.
Diversify Your Investment
Some people are risk averse and believe that channelling their investments into a limited portfolio or even a single asset class is the best way to keep their money out of harm's way. Often, it's because they experienced significant gains in this asset class in the past and would like to stick to what they know.
The downside is that you overlook opportunities to make money from diversifying into a broader range of assets. Diversification can reduce overall losses in bad times and creates several income streams.
Investment websites and tools for the individual investor have become ubiquitous. It's the natural evolution of our reliance on technology, plus an ever more tech-savvy population.
Investment tools give you greater control of your finances and investments and also help in managing risk. An investment calculator, for instance, can cut down on the hourly fee incurred from working one-on-one with a financial advisor.
Source: Pixabay
Business Owners Have Unique Financial Obligations
The gig-economy is in full effect. You may have heard about the benefits of working for the same company for 30 years, like annual salary increases, holiday bonuses, paid vacation and sick days. Over the past several decades, however, even very profitable companies are providing pay increases and raises for workers at numbers that do not keep up with inflation. Many workers go years without a single raise. So it's no surprise that there's been an explosion in contract and freelance worker numbers.
The downside to the gig economy is that people don't just need to be skilled in their area of expertise, but they also have to be savvy with taxes, business debt, separating personal finances from business finances, and much more.
One way to find yourself in serious financial trouble is by learning as you go. There are plenty of professional organization that offer online support groups and seminars for educating individuals about running a small business. Without taking the time to familiarize yourself with all your various financial obligations, you could find yourself in trouble with debtors, or even the IRS.
Plan for a Long Retirement
With advances in healthcare and nutrition, more people are living longer. It's better to plan on needing more cash in retirement, especially since your cost of living will skyrocket in the same years that your ability to earn wanes.
Future retirees have to come to terms with the fact that their retirement could span decades. According to the Social Security Administration (SSA), individuals that reach the age of 65 can expect to live for roughly 20 more years. "And those are just averages. About one out of every four 65-year-olds today will live past age 90, and one out of 10 will live past age 95," according to the SSA website.
Easy access to cheap credit lead many to borrow money to buy items that they really can't afford. It's always important to remember that the absence of debt gives you more financial freedoms. You will also find that good financial habits means you can get very low interest credit cards and loans for cars, homes, and business.
Bonus
Teaching kids about paying bills and saving for college won't necessarily make your life easier, but early lessons on money management can save your children a lifetime of financial difficulty.
Young kids can start to learn fundamental principles early, such as saving and budgeting. Before teens are old enough to apply for their first credit card, they should already know what a credit score is and how it works. Other important lessons include how to reduce or eliminate debt, how to avoid late and non-payment fees, and how interest works.
A young adult who is "protected" by the realities of money management can easily find himself in staggering debt before he buys his first car, applies for his first business or home loan.
To grow your wealth and have a more comfortable life in retirement, incorporate these six techniques in the management of your personal finances.
Like DINKS? Subscribe!
Subscribe to get the latest DINKS Finance content by email.