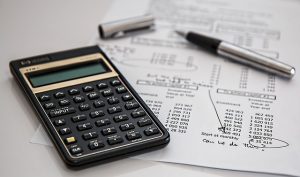 You've probably got a reasonable personal loan outstanding that helps you meet certain expenses. Interest rates are so low that more people are borrowing on personal credit than ever before. But you would be surprised by how much you can save on your personal loan by simply paying it back earlier or moving it to another provider.
Here are some of the easiest ways to cut back on your personal loan interest expense:
Repay early
This first step is only for the financially disciplined. Paying back personal loans means you'll have to cut back on spending and dip into your savings. Unless you've had a sudden windfall of cash, tightening the belt is usually pretty difficult for most people. But paying back an outstanding loan earlier than expected is always a good move. Make sure you take any early-payment fees into account. Also, make sure to leave at least a few months of expenses as emergency cash before paying off debts with the rest.
Switch
An easier way to reduce the interest rate on your personal loan is to switch to another lender. Refinancing is a quick and easy solution for borrowers willing to shop around. Keep an eye out for better deals and shorter repayment schedules offered by competing banks and big financial institutions. Keep a loan payment calculator handy to figure out if you're getting a good deal from someone else.
Consolidate
Consolidating your debt is, perhaps, the easiest way to bring down borrowing costs. It basically involves borrowing one large amount to pay back a number of small personal loans. Consolidated debt is easier to manage and usually comes with a lower effective rate of interest. However, it does take considerable planning to pull this off correctly. You need to take some advice on bringing your loans together under one umbrella.
Personal loans are a great way to meet small and miscellaneous expenses. They come with a fixed term, a fixed rate of interest, and are usually cheaper than credit cards because you've borrowed on a planned schedule. However, you need to do your research before you can take the plunge and reach out for a personal loan.
Keep an eye out for repayment fees that prevent you from getting out of debt earlier than expected.  Also, don't let the lender's team convince you to go for payment insurance you don;t think you need. Stay away from loans that include pre-compute interest because they will make it tougher for you to climb out of debt later. Finally, compare the APR on the loan and make sure it includes the origination fee so you get a clear picture of how much you will be paying.
If you already have an outstanding personal loan, take the time to shop around and find yourself a better deal. Consolidating your debt, refinancing with a another loan, or paying back early could help you improve your credit score and reduce the cost of borrowing money.
Like DINKS? Subscribe!
Subscribe to get the latest DINKS Finance content by email.