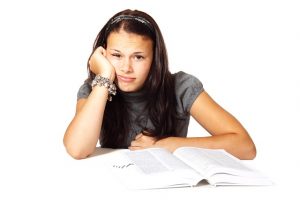 Are you financially savvy? This is an area where many people feel that they could use some help. Luckily, living in an era of information makes it easy, and often free, to research your options and receive advice on how to meet your personal financial goals or just cut down on monthly expenses to save some additional money each year. There are many ways to create a budget for yourself without dramatically changing your lifestyle. Read below for some tips to save money and cut down on debt. You can find many money-saving techniques and advice from people just like you.
If you find yourself in a hole that you cannot seem to dig yourself out of, however, there are options. Filing for bankruptcy can be like wiping your credit slate clean and starting all over again. We'll talk more about that later, as well.
Cutting Down on the Cost of Utilities
There are many simple goals and steps you can take to cutting down on various everyday costs. For example, the monthly cost of your utilities. There are some things that you can do that will be a one-time cost to substantially reduce monthly expenses for the future like replacing incandescent light bulbs in your home with LED versions. Another quick fix that will significantly reduce heating and cooling costs is insulating your attic and exterior walls. Insulation can be bought at a reasonable price at your local hardware store and can be replaced by anyone – home improvement expert or beginner. The easiest money-saving tip: do all of your laundry in cold water. This will greatly reduce your electricity bill from month-to-month. There are many other easy ways to cut down on utility costs, as well.
Common Credit Card Mistakes
Credit cards are something that the majority of people use in their adult lives. Whether you want to finance a large purchase, get points towards everyday purchases, or just build your credit, some may say they are a necessary evil. Some common mistakes revolving around credit cards are not paying off the entire balance monthly, using your credit card over unsecured internet networks, using it for every purchase, and using it more when you receive a credit line increase. Being responsible with credit cards can save a lot of damage to your credit score in the long run. If you don't pay off the entire balance each month, you will be paying an extra amount each month that just goes toward the interest that you've accumulated.
Some people waste hundreds of dollars every month just paying the interest fees. Using your card over an unsecured network is dangerous for hackers who can get your information and then use your card as if they were you. Luckily many companies catch this quickly and will reverse the charges, but why suffer that hassle if you don't have to? Using your credit card for every purchase that you make can be dangerous because then you might not be able to pay off the entire balance. The same goes for using the card more when you receive a credit line increase. Remember that with credit cards; you have to pay back all of the money plus interest.
Be Careful with Traffic Violations
Many people do not put much thought into a simple traffic violation and never consider the need for a traffic lawyer at all. Have you received many parking or speeding tickets? No problem, right? Just pay them on time and forget about them. Sometimes this is not the case, though. Your auto insurance rates can skyrocket, depending on the violation, and it may take several years of good driving to get the rates lowered. Traffic violations are even worse if you drive for a living, and they may cost you your job. If this is something that you struggle with, it is wise to contact a traffic lawyer.
When Debt Becomes More than Debt
If you are so overwhelmed with debt and late payments, more help could be necessary. If this sounds like your current situation, Charles H. Huber have options for you, too. Declaring bankruptcy seems like a scary subject for many, but can give you a new fresh financial start. Talking to a bankruptcy lawyer can help make more sense of these intimidating questions. When credit card debt or loans become too much, help is available. If you can't make your house payment and foreclosure seems like the only way out, we have the professionals who can help steer you in the right direction. By consulting with a bankruptcy attorney, you can find out exactly what to do and whether filing for one of the three different chapters of bankruptcy would be the right way to go.
From saving money in easy steps, setting and achieving savings goals, to getting help when you seem to have nowhere else to turn, we have you covered. Visit the links above to find out more.
Like DINKS? Subscribe!
Subscribe to get the latest DINKS Finance content by email.