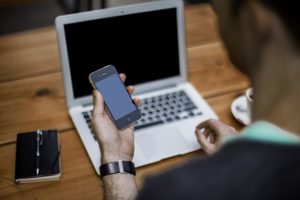 In recent years, next to the popular binary options, CFDs trading has become very popular. Are you interested in CFD trading? If that's the case, keep reading and you will see how XTrade can help you.
Do You Trade CFDs?
First of all, let's briefly explain what a CFD is. It stands for Contract For Difference; it reflects an asset. If that asset called an "underlying asset" does any movement, you can make profit or loss without actually owning the asset. Because of its many advantages, it has become very popular in recent years. But lets talk about how XTrade, a reliable broker, can help you trade your CFDs like a pro.
Who are XTrade?
This is an accomplished trading company made up of many qualified trained professionals that endeavour to offer the best trading services for CFD. Something that catches your eye when you first visit their website is the figure of Cristiano Ronaldo looking at you with his phone his hand. You guessed it! He is their ambassador. That image tells you a lot, somebody like him doesn't put his trust in the first company that he bumps into. Something that gives you confidence is that, from the very beginning, they tell you on the webpage that there is a significant risk when trading CFDs. Certainly, this is something that somebody who was going after your money would not say to you.
The company is based in Cyprus and is owned by XTrade Europe Ltd. It has been authorised by CySEC to offer CFD. They also comply with regulations of many other countries, as you can see listed on their website. Due to all those regulations they have segregated accounts, that is, they have separated accounts for each client and separated ones for the company so that at all times each client's money is separated.
An Interesting Approach To CFD Trading
Their approach to the trading business is quite interesting: they think of the trader. Conversely, many think of your money, but this experienced company has realised that thinking of the trader produces better fruit, it is actually investing in the company's future.
How do they think of you?
First of all, and different to other companies, they use their own award winning web-based trading platform in order to provide you with all the flexibility you need so that you can trade when you want from wherever you are. It also works with a cloud account, which allows you to trade from different devices; you only have to download the app for Android, iOS or Windows Phone, and you are ready to go. They offer fixed spreads and no commissions, which is good because its easier to predict, thus less risky. And to make it easier, you can furnish your account with funds using Paypal, Skrill, credit cards or a wire transfer.
Another way in which they think of you, the trader, is by means of education. If you browse their website you will see a section called education. In that section you will find video-tutorials to teach you how to use their tools, free courses to learn how to trade how to manage CFDs and Stocks. You can find a free e-book guide on Forex professional trading and CFD trading.
Since their vision is to provide a high level of trust, they also have another dedicated website: the XTrade Academy. There you can sign up for courses for beginners, or for intermediates if you feel you already have that level.
There is a lot more than what can be said here, so go to their webpage, check their courses and start an account, or if you are not 100% sure, create a demo account while you become familiar with it.
Like DINKS? Subscribe!
Subscribe to get the latest DINKS Finance content by email.