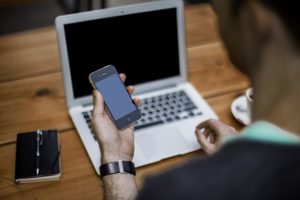 The process of litigation can be long and grueling. Facing off with insurance companies and corporates with deep pockets who try to drag the cases out as far as possible can be stressful, both mentally and financially. If you find yourself in serious financial troubles, you can opt for a lawsuit settlement loan. Following are the various benefits of a lawsuit loan. For a more in depth look at lawsuit loans (also called settlement loans) you should check out www.settlementlenders.com today.
Avoid financial disaster
Lawsuits are expensive. A personal injury case can drag on for years before it is settled or closed by judgment. You may find your financial situation deteriorating during this time, especially if you are unable to work because of the injury, and have no other income. In such a situation, you can opt for a lawsuit settlement loan. The funding company will provide you with cash advance in exchange for a percentage share of the settlement or the judgment. You can not only use this money to finance your litigation but also for personal expenses. You may use it to avoid bankruptcy, eviction, and foreclosure. You can use it to pay the tuition fees of your children. You may even use it for a surgery that you would otherwise be unable to pay, and thus improve your health.
Wait for a fair settlement
It is common knowledge that the insurance companies drag out cases as long as possible to force the litigants to settle for lesser amounts. Corporates with deep pockets tend to do so as well. The sad part is that this unfair tactic actually works. Plaintiffs who find themselves in difficult financial situations, settle, just to get out of their financial troubles even if the settlement is not fair. This was, in fact, the norm prior to legal financing. The introduction of lawsuit settlement loans helped to level the playing field to a great extent. Nowadays, a plaintiff can opt for a pre-settlement cash advance, and take care of his/her financial problems. With the financial pressures relieved, the plaintiff can wait until he/she is offered a fair settlement. If a fair settlement is not offered, then the plaintiff can just let the case go to trial.
Non-recourse loan
A lawsuit settlement loan is a non-recourse loan. You do not have to pay the money back to the lender if the case is not settled or lost. This is a win-win situation for you whether you win the case or not. You will be able to pay all your bills, and meet all your personal expenses while the case is in the court. If the case is lost, you would still have a good credit score and your bills would all remain paid. You can just move forward with your life. In case the lawsuit is won, but the settlement is less than the loan amount, you would not have to pay the additional amount out of your own pocket. It would go as a loss to the lending company.
No credit checks / income verification
The only thing that the lawsuit lending companies will look to approve your loan is your lawsuit's merits. If your case has the potential to win, they will lend you the money. Even if you have a bad credit score or no source of income to show, you would still get the money. Lawsuits are not recognized as assets by the banks when determining the qualification of an individual for a traditional loan. Hence, a number of plaintiffs who may not qualify for traditional loans can qualify for lawsuit settlement loans.
Settlement Lenders, one of Canada's top financial institutions, specializes in settlement loans. The company has a well-trained team of people, who are professional and courteous, and who can help you in securing a lawsuit settlement loan. Visit https://settlementlenders.com/ for more information.
Like DINKS? Subscribe!
Subscribe to get the latest DINKS Finance content by email.