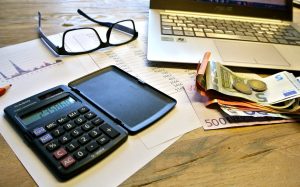 Not all debt was created equal. In fact, in broad terms, most debt can be divided into one of two groups: good debt and bad debt. Do you know the difference between the two? Do you understand the short and long term consequences of each?
Don't worry, if your financial literacy is feeling a little shaky, we've got some really helpful information to make sure you get to grips with your debt ABC.
Good debt vs. bad debt
So what exactly is good debt and bad debt, and how can you identify the two? A good debt is typically money borrowed as an investment in your earning potential. For example, a university education is one of modern life's biggest expenses. Yet, with a good degree, most of us are able to unlock higher salaries and repay our "good debt" with relative ease as we progress in our careers.
Mortgages, too, fall into the good debt camp in the majority of cases.  The homes we buy and use credit to secure are investments in our future. Far more cost-effective than long term renting (with the inarguable benefit of owning a property after your mortgage is paid), the debt we take on to ultimately buy our homes is good debt in the vast majority of instances. It is only when mortgages and traditionally good debts are taken on irresponsibly (by individuals who cannot afford or repay them) that they veer into bad debt territory.
Now you understand good debt, it's time to take a closer look at the classic types of bad debt. While good debt is usually taken out on something which will ultimately have a positive financial effect, bad debt simply swallows up money which you do not have. Frivolous items such as the latest must-have tech gadget or a costly holiday are non-essential and will not generate a return in the future, in fact they often leave borrowers in precarious financial positions.
Who's borrowing what?
As you might expect, most of us are responsible borrowers, with 83.7% of South Africans (according to the latest data from online loan lender Wonga) taking on good debt to buy homes. A further 58.6% of South Africans also used good debt to fund their education.
But there is another side to this typically positive approach to borrowing. A sizable minority of South Africans also claim to regularly use bad debt, with 5.1% borrowing to fund holidays, 3.6% borrowing to buy gadgets and technology, and 0.9% using credit to splurge on fashion items.
How to be more debt literate
Now you know how to distinguish between good and bad debt, how can you ensure that every amount you borrow falls into the "good" category? These three simple questions will help you get it right every time:
What is the credit for?
Is it for an investment in your future or something that will not generate a return?
Can you afford it?
Total debt repayments should not amount to more than 35% of your take home salary.
How much will it ultimately cost you?
What is the final sum you will repay, including interest and fees? Are you prepared to pay that?
Like DINKS? Subscribe!
Subscribe to get the latest DINKS Finance content by email.