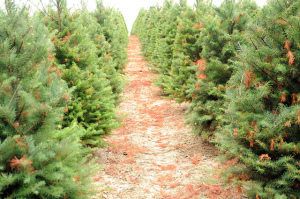 Good morning Dinks and happy Friday.  The holidays are in full swing around our home.  I already started Christmas shopping and this weekend we're getting our Christmas tree.  I absolutely love the smell of a fresh Christmas tree and within 24 hours our entire apartment is going to smell just like evergreens.
When do you get your home holiday-ready?
Enjoy these posts from our friends:
Clever Dude – Christmas 2014 Challenge: Can I Do All My Shopping Online?
H&R Block – 3 tools every small business owner needs to be successful
Budgets Are Sexy – Despite Growing Up, I'm Still a Rock Star
Debt.com – 3 Huge Debt Mistakes I Wish I Never Made
Money Talks News – Bosses and Co-Workers Give the Worst Christmas Gifts
Photo from Flickr