"Why not go out on a limb? Isn't that where the fruit is?"
-Frank Scully Early 20th Century Author and Columnist.
The bottom line is that no self-made millionaire ever amassed his or her fortune without taking risks. Why? This is because all business ventures or investments carry a risk reward relationship.  Generally speaking the higher the reward, the greater the risks.
Compare for example two common asset classes: stocks and bonds.  In general, bonds carry a return between 0 and 4% with low to medium risk.  In contrast stocks can average 15% returns, but carry medium to very high risk.  To make your first million you'll have to take some risk.  So be willing.  Absent family wealth there is just no way to make a huge pile of cash without it.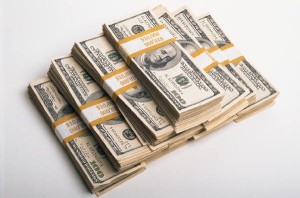 Like DINKS? Subscribe!
Subscribe to get the latest DINKS Finance content by email.