According to the latest news, the answer is: probably not.
This last Saturday the New York Times came out with a sobering perspective on the conventional wisdom that a million dollars is enough to retire on.  In a nutshell, between the effects of inflation, the riskiness of the stock market, taxes and dismally low interest rates most of today's retirees don't have enough saved. Their prescription: save as much as you can.
Click here for the story.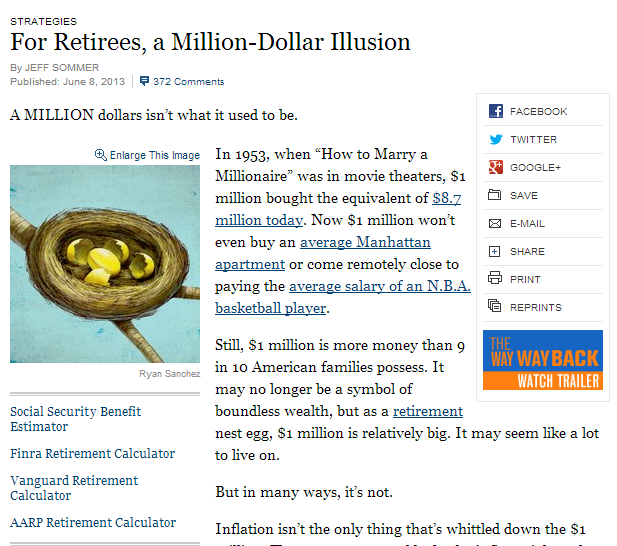 Like DINKS? Subscribe!
Subscribe to get the latest DINKS Finance content by email.